Mobile proxy servers in Sinfra, Zanzan Region
Become one of Internet users in Sinfra with clean residential IP.
Leverage our sophisticated technology to get as many residential IPs as possible. Only legal devices.
We use only real sim-card and enterprise grade hardware to get top 4G/LTE speeds. Real engineers in support team.

185 GB
of data processed within past 24 hours

45% faster
than the mobile residential proxy market average

277,516 unique IPs
were used by our clients within past 24 hours
Other big cities in Cote D'Ivoire (Ivory Coast)
Work with any software and any website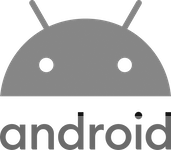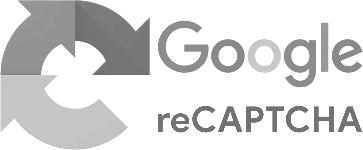 We guarantee work with any software that support HTTP proxies. In case of any issues our support will always help you to set it up.
Biggest ASNs in Cote D'Ivoire (Ivory Coast)
AS29571
Orange Côte d'Ivoire
279,040 IPs
AS37381
Afrique Technologies & Services (VipNet)
9,216 IPs
AS37190
Atlantique Telecom (Cote d'Ivoire)
3,072 IPs
AS36974
MTN COTE D'IVOIRE S.A
1,353 IPs
AS328290
VODACOM BUSINESS Cote d'Ivoire
1,280 IPs
AS327746
ECOBAND NETWORKS COTE D'IVOIRE
1,024 IPs
AS328193
SOCIETE NATIONALE DE DEVELOPPEMENT INFORMATIQUE
1,024 IPs
AS328115
Agro West Industries
512 IPs
AS327773
Guichet Unique du Commerce Extérieur De Côte d'Ivoire
512 IPs
AS36946
Cote d'Ivoire Internet Exchange Point
256 IPs
AS328121
Atlantic Future Technology Niger
256 IPs
AS327974
Authorite de Regulation des Telecommunications/TIC de Cote d'Ivoire-ARTCI
0 IPs
AS328620
Guichet Unique du Commerce Extérieur De Côte d'Ivoire
0 IPs
AS328406
MainOne COTE D'IVOIRE
0 IPs
AS36995
MTN COTE D'IVOIRE S.A
0 IPs
AS328355
DIRECTION GENERALE DES IMPOTS
0 IPs
AS328635
Agence Ivoirienne de Gestion des Frequences radioelectriques (AIGF)
0 IPs
AS327710
Orange Côte d'Ivoire
0 IPs
Why litport?
Litport is designed and managed to provide you highest data quality and guaranteed anonymity.

No contracts, no commitments
All our plans are short-term and can be cancelled at any time.

Rotating proxies
Our rotating proxy network let you get a new IP without any effort, thanks to our advanced proxy rotation. You can get IP from the same location or you can switch to another city, state or even country. All based on your rotation settings.

HTTP Protocol
Our proxies can work with any software that support HTTP proxies. Need SOCKS5? No worries, just contact us.

Fast and reliable
Run your requests at blazing 4G/LTE speeds as high as 50 Mbps.

Custom software
Our website and infrastructure are managed by completely custom software made from the scratch. Designed and engineered by top notch professionals around the world specifically for litport and you.

Scalable solutions
We serve companies at any sizes. From small startups to test an idea to enterprises to serve millions of requests.