Mobile proxy servers in Sekondi-Takoradi, Western Region
Become one of Internet users in Sekondi-Takoradi with clean residential IP.
Leverage our sophisticated technology to get as many residential IPs as possible. Fast IP rotation.
We use only real sim-card and enterprise grade hardware to get top 4G/LTE speeds. Change IP via API on demand.

408 GB
of data processed within past 24 hours

32% better
than the mobile residential proxy market average

4,700
happy customers from all over the world
Other big cities in Ghana
Work with any software and any website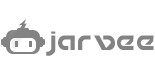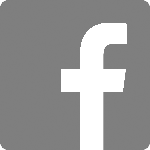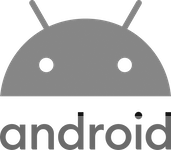 We guarantee work with any software that support HTTP proxies. In case of any issues our support will always help you to set it up.
Biggest ASNs in Ghana
AS37074
University of Ghana
32,768 IPs
AS36961
ZIPNET / Broadband Home Ltd
16,384 IPs
AS327886
Central University College
16,384 IPs
AS328212
THE UNIVERSITY OF CAPE COAST
8,192 IPs
AS37012
Comsys (GH) Limited
7,424 IPs
AS37350
IS Internet Solutions Ghana Ltd.
5,376 IPs
AS328439
GHANA INSTITUTE OF MANAGEMENT AND PUBLIC ADMINISTRATION - GIMPA
4,096 IPs
AS37570
Fidelity Bank Limited
4,096 IPs
AS328076
University of Mines and Technology
4,096 IPs
AS37232
Certified Technology Services Ltd
1,024 IPs
AS37212
Zenith Bank Ghana Ltd
1,024 IPs
AS33780
InternetGhana Co Ltd
1,024 IPs
AS328717
Tizeti Network Ghana Limited
1,024 IPs
AS328252
eProcess International SA (Ecobank Group)
1,024 IPs
AS328647
Koforidua Technical University
512 IPs
AS328353
Methodist University College Ghana
512 IPs
AS327965
ARB APEX BANK LIMITED
512 IPs
AS328213
IT Consortium Limited
512 IPs
AS37162
Ghana Community Network Services Limited
512 IPs
AS37534
Guaranty Trust Bank (Ghana) Limited
256 IPs
AS30997
Ghana Internet Exchange Association
256 IPs
AS328648
KUMASI TECHNICAL UNIVERSITY
0 IPs
AS327944
African Institute for Mathematical Sciences Ghana
0 IPs
AS37507
U2 Online Communications Ltd
0 IPs
AS327848
Republic Bank (Ghana) Ltd
0 IPs
Is it the best proxy provider?
Litport is designed and managed to provide you highest data quality and guaranteed anonymity.
—
Rotating proxies
Our rotating proxy network let you get a new IP without any effort, thanks to our advanced proxy rotation. You can get IP from the same location or you can switch to another city, state or even country. All based on your rotation settings.
—
Fast IP rotation
On most of our plans and proxies your IP will rotate instantly. In some cases it may take up to 20-30 seconds.
—
Competitive pricing
We offer not only best prices among our competitors, but most flexible and advanced plans. Private devices, shared devices and shared pools.
—
Authentication by user/pass or by IP
Easily authenticate using username and password, or whitelist your IP as an alternative.
—
100% ethical and legal
No virus-infected computers, hacked phones and IoT. Our services are based on official contracts with mobile carriers around the world.
—
Scalable solutions
We serve companies at any sizes. From small startups to test an idea to enterprises to serve millions of requests.