Mobile proxy servers in Concordia, Entre Ríos Province
There are 102k Internet users in Concordia. Become one of them with our top quality proxy servers.
Leverage our sophisticated technology to get as many residential IPs as possible. Real engineers in support team.
We use only real sim-card and enterprise grade hardware to get top 4G/LTE speeds. Satisfaction guarantee, 100% moneyback.

876,888 unique IPs
were used by our clients within past 24 hours

45% faster
than the mobile residential proxy market average

197 GB
of data processed within past 24 hours
Other big cities in Argentina
Work with any software and any website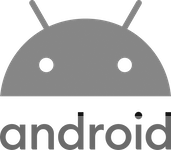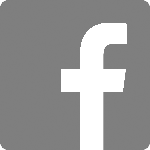 We guarantee work with any software that support HTTP proxies. In case of any issues our support will always help you to set it up.
Biggest ASNs in Argentina
AS4270
Red de Interconexion Universitaria
65,536 IPs
AS52361
ARSAT - Empresa Argentina de Soluciones Satelitales S.A.
49,152 IPs
AS19889
Cooperativa Telefonica Del Viso
40,960 IPs
AS27927
Coop. Popular de Elec., Obras y Servicios Pub. de Santa Rosa LTDA
29,696 IPs
AS52308
AGUAS DEL COLORADO SAPEM
28,416 IPs
AS27822
Emerging Markets Communications de Argentina S.R.L
28,416 IPs
AS262195
Transamerican Telecomunication S.A.
27,392 IPs
AS28038
SAN LUIS CTV S.A.
26,624 IPs
AS4387
Secretaria de Ciencia y Tecnologia - Red Cientific
19,712 IPs
AS52347
HOSTCLICK, de DUCA GRACIELA MIRTA
15,872 IPs
AS27997
Coop. Ltda de Electricidad y Servicios Anexos de Huinca Renancó
13,824 IPs
AS262932
COMPAÑIA DE CIRCUITOS CERRADOS S.A.
11,264 IPs
AS52312
TV MUSIC HOUSE JUJUY
9,728 IPs
AS263699
Cablevideo Digital S.A
9,472 IPs
AS28066
COOP. MARIANO ACOSTA
9,216 IPs
AS52364
COOP DE TELECOM.,DE SERVICIOS MULTIPLES,VIVIENDA,PROVISION Y CONSUMO DE FUNES LTDA.
9,216 IPs
AS27883
Universidad Tecnologica Nacional
8,192 IPs
AS52426
I-SUR WISP S.R.L.
8,192 IPs
AS52268
COPELCO LTDA. (CUTRAL-CO)
8,192 IPs
AS26593
Telespazio Argentina
7,936 IPs
AS27827
Gualberto Larrauri
7,680 IPs
AS27993
Universidad Nacional del Litoral
7,168 IPs
Is it the best proxy provider?
Litport provide private solutions since 2008, and offer public services since 2019. We are here to change the game.

Our own infrastructure
We own our devices and have a dedicated team to manage it 24/7/365. This way we can guarantee the best quality on the market.

Servers distribution
Our servers are located in different countries to provide you minimum ping to your proxy and get you maximum 4G/LTE speed.

Sticky IP address
Sticky session is important for testing and many other purposes, we know it. Our rotation settings provide maximum flexibility to get new IP only when you need it.
Wanna try best proxy solution? It is fast and easy.