Mobile proxy servers in Rafaela, Santa Fe Province
There are 62k Internet users in Rafaela. Become one of them with our top quality proxy servers.
Leverage our sophisticated technology to get as many residential IPs as possible. Satisfaction guarantee, 100% moneyback.
We use only real sim-card and enterprise grade hardware to get top 4G/LTE speeds. Fast IP rotation.

45% faster
than the mobile residential proxy market average

294 GB
of data processed within past 24 hours

4,800
happy customers from all over the world
Other big cities in Argentina
Work with any software and any website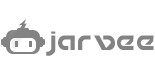 We guarantee work with any software that support HTTP proxies. In case of any issues our support will always help you to set it up.
Biggest ASNs in Argentina
AS11315
Telefónica Móviles Argentina S.A. (Movistar Argentina)
311,040 IPs
AS26608
Telecom Argentina S.A.
90,112 IPs
AS3597
Fundación InnovaT
65,792 IPs
AS3449
Universidad Nacional de Buenos Aires
65,536 IPs
AS4270
Red de Interconexion Universitaria
65,536 IPs
AS7417
Ministry of Economy
65,536 IPs
AS10986
Desarrollos Digitales de Pulsar Consulting
36,864 IPs
AS28048
Internet Para Todos - Gobierno de La Rioja
35,072 IPs
AS13474
Banco de Galicia y Buenos Aires
32,768 IPs
AS27822
Emerging Markets Communications de Argentina S.R.L
28,416 IPs
AS7049
Silica Networks Argentina S.A.
26,368 IPs
AS11815
Cooperativa Telefonica de V.G.G. Ltda.
21,504 IPs
AS4387
Secretaria de Ciencia y Tecnologia - Red Cientific
19,712 IPs
AS27955
Cooperativa de Provisión de Servicios Publicos de Tortuguitas
19,456 IPs
AS52323
Colsecor Cooperativa Limitada
16,384 IPs
AS27997
Coop. Ltda de Electricidad y Servicios Anexos de Huinca Renancó
13,824 IPs
AS263230
COOPERATIVAS DE CALAMUCHITA - CONSORCIO DE COOPERACIÓN
11,264 IPs
AS52369
NEOPHONE ARGENTINA SRL
10,240 IPs
AS52339
Lima Video Cable S.A. (Cabletel)
9,216 IPs
AS52363
Jumpnet Soluciones de Internet S.R.L.
9,216 IPs
AS52436
Cable Televisora Color
8,704 IPs
AS265816
DELCO IMAGEN S.A.
8,448 IPs
AS27879
Informática y Telecomunicaciones S.A.
8,192 IPs
AS52268
COPELCO LTDA. (CUTRAL-CO)
8,192 IPs
AS22501
Cooperativa Telefonica Carlos Tejedor Ltda.
7,936 IPs
AS27993
Universidad Nacional del Litoral
7,168 IPs
How litport is different?
Litport provide private solutions since 2008, and offer public services since 2019. We are here to change the game.

Rotating proxies
Our rotating proxy network let you get a new IP without any effort, thanks to our advanced proxy rotation. You can get IP from the same location or you can switch to another city, state or even country. All based on your rotation settings.

Solid foundation
Proxy servers are the foundation to many business processes. We provide the top quality, so you can build safely and fast to succeed in your goals.

1 day plans
We have plans for just one day. Get it for quick use and testing purposes.

Our own infrastructure
We own our devices and have a dedicated team to manage it 24/7/365. This way we can guarantee the best quality on the market.

Flexible pricing policy
In most of our locations we provide flexible packages that allow you to get best price and features ratio.

Real support
We don't use robots to reply on your messages. Your question will be solved by top quality engineers of our support team. We also offer support via Skype, Telegram and email.