Mobile proxy servers in San Rafael, Mendoza
There are 76k Internet users in San Rafael. Become one of them with our top quality proxy servers.
Leverage our sophisticated technology to get as many residential IPs as possible. Fast IP rotation.
We use only real sim-card and enterprise grade hardware to get top 4G/LTE speeds. Competitive and flexible pricing.

32% better
than the mobile residential proxy market average

99.9% uptime
allows you to focus on your business goals

921 GB
of data processed within past 24 hours
Other big cities in Argentina
Work with any software and any website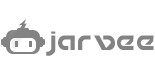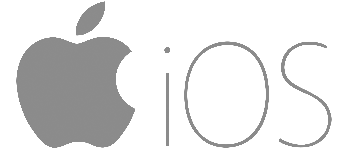 We guarantee work with any software that support HTTP proxies. In case of any issues our support will always help you to set it up.
Biggest ASNs in Argentina
AS11315
Telefónica Móviles Argentina S.A. (Movistar Argentina)
311,040 IPs
AS27983
Red Intercable Digital S.A.
112,896 IPs
AS3597
Fundación InnovaT
65,792 IPs
AS7417
Ministry of Economy
65,536 IPs
AS5692
Universidad Nacional de La Plata
65,536 IPs
AS27967
Gobernacion de la Provincia de Buenos Aires
65,536 IPs
AS52232
Telefonía Pública y Privada S.A.
33,024 IPs
AS13474
Banco de Galicia y Buenos Aires
32,768 IPs
AS264642
TELESISTEMA S.R.L.
31,232 IPs
AS27822
Emerging Markets Communications de Argentina S.R.L
28,416 IPs
AS7049
Silica Networks Argentina S.A.
26,368 IPs
AS27813
Teledifusora S.A.
22,272 IPs
AS52347
HOSTCLICK, de DUCA GRACIELA MIRTA
15,872 IPs
AS27960
Coop. de Obras y Serv. Pub. Ltda. de Rio Tercero
14,336 IPs
AS264830
Coop. de Luz y Fuerza Eléct. Industria y Otros Serv. Públicos,Vivienda y Crédito de Punta Alta Ltda
11,520 IPs
AS263230
COOPERATIVAS DE CALAMUCHITA - CONSORCIO DE COOPERACIÓN
11,264 IPs
AS27754
Cooperativa Batan de Obras y Serv. Publicos Ltda
11,264 IPs
AS52369
NEOPHONE ARGENTINA SRL
10,240 IPs
AS52465
WNet Internet y Hosting
9,728 IPs
AS52312
TV MUSIC HOUSE JUJUY
9,728 IPs
AS28066
COOP. MARIANO ACOSTA
9,216 IPs
AS265816
DELCO IMAGEN S.A.
8,448 IPs
AS27877
Coop. Telefonica de Capitán Bermúdez
8,192 IPs
AS52268
COPELCO LTDA. (CUTRAL-CO)
8,192 IPs
AS22501
Cooperativa Telefonica Carlos Tejedor Ltda.
7,936 IPs
AS26593
Telespazio Argentina
7,936 IPs
AS263834
VILLA GESELL TELEVISIÒN COMUNITARIA S.A.
7,936 IPs
AS27827
Gualberto Larrauri
7,680 IPs
How litport is different?
Litport is designed and managed to provide you highest data quality and guaranteed anonymity.

100% ethical and legal
No virus-infected computers, hacked phones and IoT. Our services are based on official contracts with mobile carriers around the world.

Flexible pricing policy
In most of our locations we provide flexible packages that allow you to get best price and features ratio.

Servers distribution
Our servers are located in different countries to provide you minimum ping to your proxy and get you maximum 4G/LTE speed.
Wanna try best proxy solution? It is fast and easy.