Mobile proxy servers in João Pessoa, Paraíba
There are 669k Internet users in João Pessoa. Become one of them with our top quality proxy servers.
Leverage our sophisticated technology to get as many residential IPs as possible. Competitive and flexible pricing.
We use only real sim-card and enterprise grade hardware to get top 4G/LTE speeds. Satisfaction guarantee, 100% moneyback.

99.9% uptime
allows you to focus on your business goals

209 GB
of data processed within past 24 hours

32% better
than the mobile residential proxy market average
Other big cities in Brazil
Work with any software and any website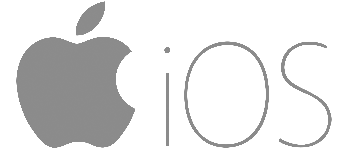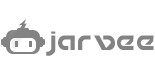 We guarantee work with any software that support HTTP proxies. In case of any issues our support will always help you to set it up.
Biggest ASNs in Brazil
AS1916
Associação Rede Nacional de Ensino e Pesquisa
942,848 IPs
AS27715
Locaweb Serviços de Internet S/A
323,584 IPs
AS15180
UOL DIVEO S.A.
249,856 IPs
AS28571
UNIVERSIDADE DE SAO PAULO
171,264 IPs
AS22689
Sercomtel Participações S.A.
158,720 IPs
AS10954
SERVICO FEDERAL DE PROCESSAMENTO DE DADOS - SERPRO
147,456 IPs
AS13353
Telmex do Brasil Ltda.
147,456 IPs
AS262589
INTERNEXA BRASIL OPERADORA DE TELECOMUNICACOES S.A
118,784 IPs
AS2716
Universidade Federal do Rio Grande do Sul
113,664 IPs
AS53187
UNIVERSIDADE ESTADUAL DE CAMPINAS
102,400 IPs
AS14868
COPEL Telecomunicações S.A.
75,776 IPs
AS11993
BANCO DO BRASIL S.A.
67,584 IPs
AS21506
Fundação Universidade de Brasília
65,536 IPs
AS263300
Universidade Federal de Santa Catarina
65,536 IPs
AS23074
PETROLEO BRASILEIRO S.A. - PETROBRAS
65,536 IPs
AS262829
Assoc do Inst Nac de Matematica Pura e Aplicada
65,536 IPs
AS11338
SKY SERVIÇOS DE BANDA LARGA LTDA
62,208 IPs
AS28186
ITS TELECOMUNICACOES LTDA
49,152 IPs
AS28669
America-NET Ltda.
48,128 IPs
AS28624
PROVEDORA CMA INTERNET LTDA
36,864 IPs
AS263325
INSTITUTO FEDERAL DE EDUCACAO, CIENCIA E TECNOLOGI
32,768 IPs
AS10412
CIA. DE TECNOL. DA INFOR. E COMUNICAÇÃO DO PARANÁ
32,768 IPs
AS52871
TASCOM TELECOMUNICAÇÕES LTDA
32,768 IPs
AS28294
Minas Gerais Telecomunicações Ltda ME
30,720 IPs
AS28331
PaintWeb Internet Ltda
29,696 IPs
AS28359
L M TIKO KAMIDE - SVA
28,672 IPs
AS28637
Cia Proc. de Dados do Estado de S Paulo - Prodesp
27,392 IPs
Why litport?
Litport is designed and managed to provide you highest data quality and guaranteed anonymity.

Unmetered Bandwidth
There are no limitations on data transfer. Focus on your business, don't worry about traffic.

Our own infrastructure
We own our devices and have a dedicated team to manage it 24/7/365. This way we can guarantee the best quality on the market.

Proxy pool growth
We constantly work on expanding our proxy pool to give you the best possible geo coverage with fast speed and low latency.

Sharing know-how
You do web scraping, ad verification, SEO monitoring? We do that for many years on enterprise level. We know how to solve issues and how top quality proxy should work.

Anonymous Proxies
All proxies in our system are anonymous. We don't use any extra headers keeping private your original IP and location.

Servers distribution
Our servers are located in different countries to provide you minimum ping to your proxy and get you maximum 4G/LTE speed.