Mobile proxy servers in San Antonio, Valparaíso
There are 73k Internet users in San Antonio. Become one of them with our top quality proxy servers.
Leverage our sophisticated technology to get as many residential IPs as possible. Satisfaction guarantee, 100% moneyback.
We use only real sim-card and enterprise grade hardware to get top 4G/LTE speeds. Real engineers in support team.

45% faster
than the mobile residential proxy market average

5,400
happy customers from all over the world

99.9% uptime
allows you to focus on your business goals
Other big cities in Chile
Work with any software and any website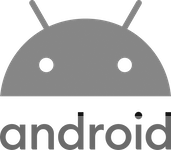 We guarantee work with any software that support HTTP proxies. In case of any issues our support will always help you to set it up.
Biggest ASNs in Chile
AS14117
Telefonica del Sur S.A.
480,256 IPs
AS27680
TELEFONICA MOVIL DE CHILE S.A.
415,232 IPs
AS16629
CTC. CORP S.A. (TELEFONICA EMPRESAS)
293,120 IPs
AS27995
CLARO CHILE S.A.
163,584 IPs
AS15311
Telefonica Empresas
142,592 IPs
AS27897
SEGIC USACH LTDA
65,536 IPs
AS16742
Universidad Catolica de Valparaiso
65,536 IPs
AS17147
Ministerio del Interior y de Seguridad Publica - Gobierno de Chile
65,536 IPs
AS52435
Plug and play Net S.A.
6,912 IPs
AS269733
INTERPIT TELECOMUNICACIONES LTDA
6,144 IPs
AS26610
Universidad Tecnica Federico Santa Maria
4,864 IPs
AS265831
SOC. COMERCIAL WIRENET CHILE LTDA.
4,864 IPs
AS23416
Telefonica Data Chile S.A.
4,096 IPs
AS14795
Banco de Credito e Inversiones
2,816 IPs
AS27676
ALMA - Atacama Large Millimeter Array
2,304 IPs
AS263826
LINETS CHILE SPA
2,048 IPs
AS28096
Sociedad de Telecomunicaciones Geonet Ltda.
1,792 IPs
AS61483
Convergia Telecom S.A.
1,536 IPs
AS267719
SOCIEDAD DE TELECOMUNICACIONES ABARCA, TORRES Y COMPAÑIA LIMITADA
1,024 IPs
AS265675
ARTEC TELECOMUNICACIONES LIMITADA
1,024 IPs
AS266901
SERVICIOS INGENIERIA Y PRODUCTOS EN TELECOMUNICACIONES SpA (SIPTEL CHILE)
1,024 IPs
AS265851
MJL NETWORK EIRL
1,024 IPs
Is it the best proxy provider?
Litport is designed and managed to provide you highest data quality and guaranteed anonymity.

Sharing know-how
You do web scraping, ad verification, SEO monitoring? We do that for many years on enterprise level. We know how to solve issues and how top quality proxy should work.

Servers distribution
Our servers are located in different countries to provide you minimum ping to your proxy and get you maximum 4G/LTE speed.

No contracts, no commitments
All our plans are short-term and can be cancelled at any time.

Flexible pricing policy
In most of our locations we provide flexible packages that allow you to get best price and features ratio.

Only legal devices
Our network consists of only legal endpoints which is 100% under our control. We don't use any botnets, malware, or infected IoT devices.

Private devices
All of our proxies are completely private and are not public proxies in any form.