Mobile proxy servers in San Juan de Dios, San José Province
Become one of Internet users in San Juan de Dios with clean residential IP.
Leverage our sophisticated technology to get as many residential IPs as possible. Change IP via API on demand.
We use only real sim-card and enterprise grade hardware to get top 4G/LTE speeds. Real engineers in support team.

99.9% uptime
allows you to focus on your business goals

363 GB
of data processed within past 24 hours

402,230 unique IPs
were used by our clients within past 24 hours
Other big cities in Costa Rica
Work with any software and any website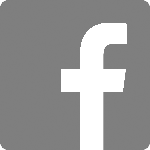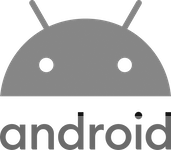 We guarantee work with any software that support HTTP proxies. In case of any issues our support will always help you to set it up.
Biggest ASNs in Costa Rica
AS3790
RADIOGRAFICA COSTARRICENSE
156,928 IPs
AS262197
MILLICOM CABLE COSTA RICA S.A.
134,912 IPs
AS262145
Cooperativa de Electrificación Rural de San Carlos R.L. (Coopelesca R.L.)
10,240 IPs
AS265636
CoopeSantos R.L.
3,072 IPs
AS16973
T-Four Services S.A
3,072 IPs
AS263713
Server Lodge S.A.
2,560 IPs
AS263785
Columbus Networks de Costa Rica
2,048 IPs
AS28050
ADN Solutions S.A. (Rokru Int.)
2,048 IPs
AS263248
GCI SERVICE PROVIDER S.A.
2,048 IPs
AS52408
Itech Soluciones S.A
1,024 IPs
AS267740
UNIVERSIDAD U LATINA SRL
1,024 IPs
AS264686
TECNOLOGIA Y SISTEMAS WILCASJI SOCIEDAD ANONIMA
1,024 IPs
AS263246
Metrowireless Solutions de Costa Rica, SA
1,024 IPs
AS262152
Banco de Costa Rica
512 IPs
AS265873
FIBER TO THE HOME FTTH SA
256 IPs
AS266738
RED CENTROAMERICANA DE TELECOMUNICACIONES S.A. ( REDCA )
256 IPs
AS266720
VMWARE COSTA RICA LIMITADA
256 IPs
AS52429
Credomatic de Costa Rica S.A.
256 IPs
AS266717
Academia Nacional de Ciencias
256 IPs
AS262244
Abdicar Communications, S.A.
0 IPs
AS269863
TELECARRIER TECHNOLOGY SRL
0 IPs
AS269841
COMNET TELECOM CRP, S.A.
0 IPs
AS266719
Academia Nacional de Ciencias
0 IPs
AS262172
Claro CR Telecomunicaciones S.A.
0 IPs
AS27973
Constructora Pura Vida S.A.
0 IPs
Is it the best proxy provider?
Litport is designed and managed to provide you highest data quality and guaranteed anonymity.

Shared or private
Our plans will satisfy any needs. Private devices, shared devices and shared pools. Save money and get the best performance.

Rotating proxies
Our rotating proxy network let you get a new IP without any effort, thanks to our advanced proxy rotation. You can get IP from the same location or you can switch to another city, state or even country. All based on your rotation settings.

Fast and reliable
Run your requests at blazing 4G/LTE speeds as high as 50 Mbps.

Only legal devices
Our network consists of only legal endpoints which is 100% under our control. We don't use any botnets, malware, or infected IoT devices.

Multiple ISPs
Most of our locations offer you multiple carriers to get maximum amount of unique mobile IPs in the area.

Fast IP rotation
On most of our plans and proxies your IP will rotate instantly. In some cases it may take up to 20-30 seconds.