Mobile proxy servers in Tulcán, Carchi Province
There are 58k Internet users in Tulcán. Become one of them with our top quality proxy servers.
Leverage our sophisticated technology to get as many residential IPs as possible. No contracts, no commitments.
We use only real sim-card and enterprise grade hardware to get top 4G/LTE speeds. Real engineers in support team.

116,204 unique IPs
were used by our clients within past 24 hours

4,700
happy customers from all over the world

99.9% uptime
allows you to focus on your business goals
Other big cities in Ecuador
Work with any software and any website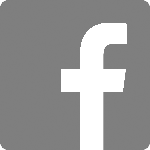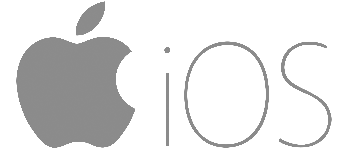 We guarantee work with any software that support HTTP proxies. In case of any issues our support will always help you to set it up.
Biggest ASNs in Ecuador
AS28006
CORPORACION NACIONAL DE TELECOMUNICACIONES - CNT EP
309,248 IPs
AS26613
CORPORACION NACIONAL DE TELECOMUNICACIONES - CNT EP
2,048 IPs
AS27820
Universidad Tecnica Particular de Loja
1,280 IPs
AS269935
TAPIA FLORES OSCAR ALDO (FIBRANET ZAMORA)
1,024 IPs
AS267699
CUBOTELECOM CIA. LTDA.
1,024 IPs
AS264824
COMPAÑIA ELECTROMECANICOS PARA EL DESARROLLO CSED SA
1,024 IPs
AS266812
CONEXIONTOTAL S.A.
1,024 IPs
AS267787
MENDOZA MENDOZA CARLOS ALFREDO(TECGLO TECNOLOGIA GLOBAL)
1,024 IPs
AS269936
TELEVISION MONTALVO VISION MONVISION S.A.
1,024 IPs
AS266756
EBESTPHONE ECUADOR S.A.
1,024 IPs
AS52458
WISP INTERNET ECUADOR
1,024 IPs
AS267931
BANCO DEL PACIFICO S.A.
1,024 IPs
AS263243
BRIDGE TELECOM S.A.
1,024 IPs
AS267778
LAGONET-TV CIA. LTDA.
1,024 IPs
AS269992
Universidad de Guayaquil
1,024 IPs
AS262257
Banco Bolivariano C.A.
512 IPs
AS269825
UNIVERSIDAD DE LAS AMERICAS
512 IPs
AS266880
BENALCAZAR ROMERO LEONARDO ISRAEL (MAXXNET)
256 IPs
AS52417
BPAC AMERAFIN S.A.
256 IPs
Is it the best proxy provider?
Litport is designed and managed to provide you highest data quality and guaranteed anonymity.

Sticky IP address
Sticky session is important for testing and many other purposes, we know it. Our rotation settings provide maximum flexibility to get new IP only when you need it.

Sharing know-how
You do web scraping, ad verification, SEO monitoring? We do that for many years on enterprise level. We know how to solve issues and how top quality proxy should work.

100% ethical and legal
No virus-infected computers, hacked phones and IoT. Our services are based on official contracts with mobile carriers around the world.

Private devices
All of our proxies are completely private and are not public proxies in any form.

Proxy pool growth
We constantly work on expanding our proxy pool to give you the best possible geo coverage with fast speed and low latency.

1 day plans
We have plans for just one day. Get it for quick use and testing purposes.