Mobile proxy servers in Juliaca, Puno
There are 172k Internet users in Juliaca. Become one of them with our top quality proxy servers.
Leverage our sophisticated technology to get as many residential IPs as possible. Fast IP rotation.
We use only real sim-card and enterprise grade hardware to get top 4G/LTE speeds. Real engineers in support team.

4,500
happy customers from all over the world

32% better
than the mobile residential proxy market average

99.9% uptime
allows you to focus on your business goals
Work with any software and any website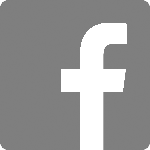 We guarantee work with any software that support HTTP proxies. In case of any issues our support will always help you to set it up.
Biggest ASNs in Peru
AS21575
ENTEL PERU S.A.
524,800 IPs
AS19180
AMERICATEL PERU S.A.
135,936 IPs
AS262210
VIETTEL PERÚ S.A.C.
66,560 IPs
AS267749
INVERSIONES TELCOTEL SAC
3,072 IPs
AS266757
SATELITAL TELECOMUNICACIONES S.A.C
2,304 IPs
AS263224
EMPRESA DE TELECOMUNICACIONES MULTIMEDIA ALFA
2,048 IPs
AS269913
CABLE SELVA CENTRAL S.A.C.
1,024 IPs
AS267831
INVERSIONES EN TELECOMUNICACIONES DIGITALES S.A.C
1,024 IPs
AS269894
CABLE ANDINA S.A.C
1,024 IPs
AS265869
INGENIERiA EN GESTION DE NEGOCIOS Y OPORTUNIDADES S.A.C. (INGENYO S.A.C.)
1,024 IPs
AS269857
FIBER DIGITAL S.R.L
768 IPs
AS269938
ADN TELECOM S.A.C.
512 IPs
AS265785
SERVICIOS BANCARIOS COMPARTIDOS S.A. (UNIBANCA)
256 IPs
AS263681
IPTP NETWORKS S.A.C.
0 IPs
AS15125
BT LATAM PERU S.A.C.
0 IPs
AS267898
BANCO DE CRÉDITO DEL PERÚ S.A
0 IPs
AS266716
CABLE VIDEO PERU SAC
0 IPs
AS270069
TECNO PROYECTOS GLOBALES S.A.C. - TECNOGLO S.A.C.
0 IPs
AS265667
MEDIA COMMERCE PERÚ S.A.C
0 IPs
AS265726
REDES OPTICAS S.A.C.
0 IPs
AS266859
ANDRESYSTEM NET S.A.C. (ASYSNET)
0 IPs
AS265668
MEDIA COMMERCE PERÚ S.A.C
0 IPs
How litport is different?
Litport is designed and managed to provide you highest data quality and guaranteed anonymity.
—
Private devices
All of our proxies are completely private and are not public proxies in any form.
—
No blocks, no CAPTCHAs
Run your accounts and requests smoothly and forget about blocks, EV/PVs and CAPTCHAs.
—
Sticky IP address
Sticky session is important for testing and many other purposes, we know it. Our rotation settings provide maximum flexibility to get new IP only when you need it.
—
Competitive pricing
We offer not only best prices among our competitors, but most flexible and advanced plans. Private devices, shared devices and shared pools.
—
Anonymous Proxies
All proxies in our system are anonymous. We don't use any extra headers keeping private your original IP and location.
—
HTTP Protocol
Our proxies can work with any software that support HTTP proxies. Need SOCKS5? No worries, just contact us.