Mobile proxy servers in Bhopal, Madhya Pradesh
There are 1m Internet users in Bhopal. Become one of them with our top quality proxy servers.
Leverage our sophisticated technology to get as many residential IPs as possible. Fast IP rotation.
We use only real sim-card and enterprise grade hardware to get top 4G/LTE speeds. No contracts, no commitments.

347 GB
of data processed within past 24 hours

396,594 unique IPs
were used by our clients within past 24 hours

99.9% uptime
allows you to focus on your business goals
Other big cities in India
Work with any software and any website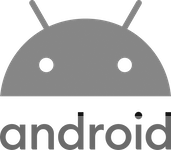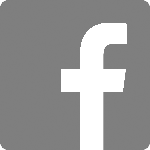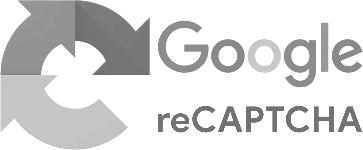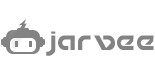 We guarantee work with any software that support HTTP proxies. In case of any issues our support will always help you to set it up.
Biggest ASNs in India
AS18101
Reliance Communications Ltd.DAKC MUMBAI
525,312 IPs
AS55410
Vodafone Idea Ltd
270,080 IPs
AS45820
Tata Teleservices ISP AS
251,648 IPs
AS23772
M/s Ortel Communications Ltd
235,520 IPs
AS17762
Tata Teleservices Maharashtra Ltd
162,560 IPs
AS10029
SHYAM SPECTRA PVT LTD
125,952 IPs
AS18207
YOU Broadband & Cable India Ltd.
115,968 IPs
AS7633
Software Technology Parks of India
81,152 IPs
AS24554
Fivenetwork Solution India Pvt Ltd Internet
80,128 IPs
AS45916
Gujarat Telelink Pvt Ltd
66,816 IPs
AS17665
AS Number of Indusind Media and communication Ltd.
46,336 IPs
AS58678
Intech Online Private Limited
43,776 IPs
AS58640
NEXTRA TELESERVICES PVT. LTD.
40,704 IPs
AS55352
Microscan Computers Private Limited
39,168 IPs
AS55577
Atria Convergence Technologies pvt ltd
36,864 IPs
AS132524
Tata Institute of Fundamental Research
36,352 IPs
AS133982
Excitel Broadband Private Limited
31,488 IPs
AS133275
Gigantic Infotel Pvt Ltd
29,184 IPs
AS133661
Netplus Broadband Services Private Limited
23,296 IPs
AS133647
ELXIRE DATA SERVICES PVT. LTD.
22,528 IPs
AS55470
Cyfuture India Pvt. Ltd.
21,504 IPs
AS24084
PLOT NO: 3A, SECTOR 126, SEZ, NOIDA
20,992 IPs
AS58659
Quest Consultancy Pvt Ltd
20,736 IPs
AS55862
Wan & Lan Internet Pvt Ltd
18,688 IPs
AS17771
Southern Online Bio Technologies Ltd
18,432 IPs
AS45433
Kappa Internet Services Private Limited
17,664 IPs
AS18196
Seven Star Internet Service Provider
16,640 IPs
AS133676
Precious netcom pvt ltd
16,384 IPs
AS59162
U.P. COMMUNICATION SERVICES PVT LTD
14,336 IPs
AS45582
VAINAVI INDUSTIES LTD, INTERNET SERVICE PROVIDER, INDIA
13,312 IPs
AS17648
Hughes Communications India Private Limited
12,288 IPs
AS45648
Bell Teleservices India Pvt Ltd., ISP having own OFC network in Bangalore, India.
10,752 IPs
How litport is different?
Litport is designed and managed to provide you highest data quality and guaranteed anonymity.

Top tier hardware
Our infrastructure is based on enterprise-level hardware to provide maximum security, sustainability and uptime.

Satisfaction guarantee
Order any package, give it a test. If it doesn't work for you, we will make 100% refund.
See our ToS for details.

Our own infrastructure
We own our devices and have a dedicated team to manage it 24/7/365. This way we can guarantee the best quality on the market.

Flexible pricing policy
In most of our locations we provide flexible packages that allow you to get best price and features ratio.

Sticky IP address
Sticky session is important for testing and many other purposes, we know it. Our rotation settings provide maximum flexibility to get new IP only when you need it.

Authentication by user/pass or by IP
Easily authenticate using username and password, or whitelist your IP as an alternative.