Mobile proxy servers in Jodhpur, Gujarat
There are 697k Internet users in Jodhpur. Become one of them with our top quality proxy servers.
Leverage our sophisticated technology to get as many residential IPs as possible. Satisfaction guarantee, 100% moneyback.
We use only real sim-card and enterprise grade hardware to get top 4G/LTE speeds. Change IP via API on demand.

126,446 unique IPs
were used by our clients within past 24 hours

555 GB
of data processed within past 24 hours

32% better
than the mobile residential proxy market average
Other big cities in India
Work with any software and any website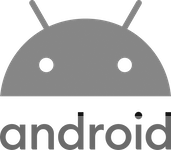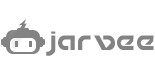 We guarantee work with any software that support HTTP proxies. In case of any issues our support will always help you to set it up.
Biggest ASNs in India
AS38266
Vodafone India Ltd.
716,800 IPs
AS45271
Idea Cellular Limited
562,176 IPs
AS55410
Vodafone Idea Ltd
270,080 IPs
AS45820
Tata Teleservices ISP AS
251,648 IPs
AS24309
Atria Convergence Technologies Pvt. Ltd. Broadband Internet Service Provider INDIA
130,048 IPs
AS45194
Syscon Infoway Pvt. Ltd.
119,040 IPs
AS45769
D-Vois Broadband Pvt Ltd
114,688 IPs
AS18209
Atria Convergence Technologies pvt ltd
96,000 IPs
AS45916
Gujarat Telelink Pvt Ltd
66,816 IPs
AS17665
AS Number of Indusind Media and communication Ltd.
46,336 IPs
AS58640
NEXTRA TELESERVICES PVT. LTD.
40,704 IPs
AS38457
Honesty Net Solution (I) Pvt Ltd
39,936 IPs
AS55352
Microscan Computers Private Limited
39,168 IPs
AS132524
Tata Institute of Fundamental Research
36,352 IPs
AS132770
Gazon Communications India Limited
28,928 IPs
AS38191
Infosys Technologies Ltd
23,296 IPs
AS133647
ELXIRE DATA SERVICES PVT. LTD.
22,528 IPs
AS24084
PLOT NO: 3A, SECTOR 126, SEZ, NOIDA
20,992 IPs
AS133320
Alpha Infolab Private limited
20,480 IPs
AS45432
Tech Mahindra Limited
19,968 IPs
AS45415
Vasai Cable Pvt. Ltd.
18,176 IPs
AS45433
Kappa Internet Services Private Limited
17,664 IPs
AS45235
GEOCITY NETWORK SOLUTIONS PVT LTD
17,408 IPs
AS38529
Reliance Industries Limited WAN Backbone Interface with ISPs in India
16,640 IPs
AS9830
SWIFT ONLINE BORDER AS
16,384 IPs
AS132215
Power Grid Corporation of India Limited
16,128 IPs
AS59162
U.P. COMMUNICATION SERVICES PVT LTD
14,336 IPs
AS45582
VAINAVI INDUSTIES LTD, INTERNET SERVICE PROVIDER, INDIA
13,312 IPs
AS17648
Hughes Communications India Private Limited
12,288 IPs
AS132296
Seven Star Digital Network Private Limited
12,032 IPs
How litport is different?
Litport provide private solutions since 2008, and offer public services since 2019. We are here to change the game.

Proxy pool growth
We constantly work on expanding our proxy pool to give you the best possible geo coverage with fast speed and low latency.

Sticky IP address
Sticky session is important for testing and many other purposes, we know it. Our rotation settings provide maximum flexibility to get new IP only when you need it.

Competitive pricing
We offer not only best prices among our competitors, but most flexible and advanced plans. Private devices, shared devices and shared pools.

Scalable solutions
We serve companies at any sizes. From small startups to test an idea to enterprises to serve millions of requests.

Fast and reliable
Run your requests at blazing 4G/LTE speeds as high as 50 Mbps.

Servers distribution
Our servers are located in different countries to provide you minimum ping to your proxy and get you maximum 4G/LTE speed.