Mobile proxy servers in Vishākhapatnam, Andhra Pradesh
There are 1m Internet users in Vishākhapatnam. Become one of them with our top quality proxy servers.
Leverage our sophisticated technology to get as many residential IPs as possible. Fast IP rotation.
We use only real sim-card and enterprise grade hardware to get top 4G/LTE speeds. Satisfaction guarantee, 100% moneyback.

5,400
happy customers from all over the world

99.9% uptime
allows you to focus on your business goals

32% better
than the mobile residential proxy market average
Other big cities in India
Work with any software and any website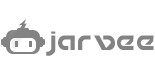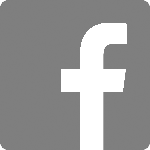 We guarantee work with any software that support HTTP proxies. In case of any issues our support will always help you to set it up.
Biggest ASNs in India
AS38266
Vodafone India Ltd.
716,800 IPs
AS23772
M/s Ortel Communications Ltd
235,520 IPs
AS10199
Tata Communications Ltd
219,648 IPs
AS55441
TTSL-ISP DIVISION
207,104 IPs
AS17917
Quadrant Televentures Limited
185,344 IPs
AS10029
SHYAM SPECTRA PVT LTD
125,952 IPs
AS45194
Syscon Infoway Pvt. Ltd.
119,040 IPs
AS7633
Software Technology Parks of India
81,152 IPs
AS24554
Fivenetwork Solution India Pvt Ltd Internet
80,128 IPs
AS4758
National Informatics Centre
65,792 IPs
AS17665
AS Number of Indusind Media and communication Ltd.
46,336 IPs
AS17625
BlazeNet's Network
40,960 IPs
AS58640
NEXTRA TELESERVICES PVT. LTD.
40,704 IPs
AS38457
Honesty Net Solution (I) Pvt Ltd
39,936 IPs
AS132116
Ani Network Pvt Ltd
38,400 IPs
AS2697
Education and Research Network
38,144 IPs
AS45804
MEGHBELA BROADBAND
32,000 IPs
AS133275
Gigantic Infotel Pvt Ltd
29,184 IPs
AS132335
LeapSwitch Networks Pvt Ltd
26,368 IPs
AS132220
JPR Digital Pvt. Ltd.
21,760 IPs
AS45432
Tech Mahindra Limited
19,968 IPs
AS45184
Den Digital Entertainment Pvt. Ltd. AS ISP india
19,968 IPs
AS17771
Southern Online Bio Technologies Ltd
18,432 IPs
AS45415
Vasai Cable Pvt. Ltd.
18,176 IPs
AS18196
Seven Star Internet Service Provider
16,640 IPs
AS9830
SWIFT ONLINE BORDER AS
16,384 IPs
AS136334
Vortex Netsol Private Limited
14,592 IPs
AS17648
Hughes Communications India Private Limited
12,288 IPs
AS132296
Seven Star Digital Network Private Limited
12,032 IPs
AS45648
Bell Teleservices India Pvt Ltd., ISP having own OFC network in Bangalore, India.
10,752 IPs
AS132137
Shree Omkar Infocom Pvt Ltd
10,496 IPs
Why litport?
Litport provide private solutions since 2008, and offer public services since 2019. We are here to change the game.

Top tier hardware
Our infrastructure is based on enterprise-level hardware to provide maximum security, sustainability and uptime.

Servers distribution
Our servers are located in different countries to provide you minimum ping to your proxy and get you maximum 4G/LTE speed.

Our own infrastructure
We own our devices and have a dedicated team to manage it 24/7/365. This way we can guarantee the best quality on the market.

Anonymous Proxies
All proxies in our system are anonymous. We don't use any extra headers keeping private your original IP and location.

Shared or private
Our plans will satisfy any needs. Private devices, shared devices and shared pools. Save money and get the best performance.

Custom software
Our website and infrastructure are managed by completely custom software made from the scratch. Designed and engineered by top notch professionals around the world specifically for litport and you.