Mobile proxy servers in Mādabā, Madaba Governorate
Become one of Internet users in Mādabā with clean residential IP.
Leverage our sophisticated technology to get as many residential IPs as possible. Change IP via API on demand.
We use only real sim-card and enterprise grade hardware to get top 4G/LTE speeds. Fast IP rotation.

99.9% uptime
allows you to focus on your business goals

838,352 unique IPs
were used by our clients within past 24 hours

45% faster
than the mobile residential proxy market average
Other big cities in Jordan
Work with any software and any website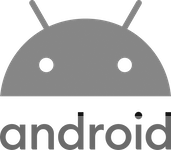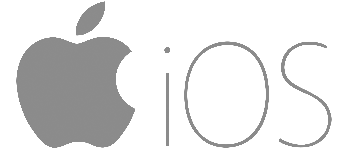 We guarantee work with any software that support HTTP proxies. In case of any issues our support will always help you to set it up.
Biggest ASNs in Jordan
AS48832
Linkdotnet-Jordan
134,400 IPs
AS47887
AL-HADATHEH LIL-ITISALAT WA AL-TECHNOLOGIA CO.
28,672 IPs
AS42912
Al mouakhah lil khadamat al logesteih wa al itisalat
28,672 IPs
AS21088
Farah Trading & Contracting Co.
12,288 IPs
AS8934
National Information Technology Center
8,704 IPs
AS33831
Royal Hashemite Court
8,192 IPs
AS59451
Al-Bank Al-Arabi PLC. CO.
2,304 IPs
AS28730
Broadband Communications
2,048 IPs
AS38968
Abu-Ghazaleh Intellectual Property
2,048 IPs
AS35656
Jordanian Universities Network L.L.C.
2,048 IPs
AS206608
Islamic International Arab Bank PLC
1,024 IPs
AS202092
North Bank Company For Finance & Investment
1,024 IPs
AS204327
Network International Services Limited Jordan Company LLC
1,024 IPs
AS200666
Palistine National Fund
1,024 IPs
AS209560
Societe Generale Bank Jordan PLC
1,024 IPs
AS60302
AL-BANK AL-AHLI AL-URDONI PLC
1,024 IPs
AS206060
Bank al Etihad Ltd
1,024 IPs
AS60838
Jordan Islamic Bank Plc. Co.
512 IPs
AS203931
Applied Science University (ASU)
512 IPs
AS203357
Emkanat Co for Software Development
512 IPs
AS51958
The Royal Jordanian Airlines PLC
512 IPs
AS209029
Specialized Technical Services (STS) Co.Ltd
512 IPs
AS208336
BANK OF JORDAN CO. LTD.
512 IPs
AS207332
Airport International Group
256 IPs
AS44290
Umniah Mobile Company PLC
0 IPs
AS12524
Middle East Internet Company Limited
0 IPs
AS207515
Arab Commission for Satellite Broadcasting
0 IPs
AS50955
Al Mutatawera for Mobile Applications company
0 IPs
AS198799
Umniah Lil-Hawatef Al-Mutanaqelah Co.
0 IPs
How litport is different?
Litport provide private solutions since 2008, and offer public services since 2019. We are here to change the game.

Sticky IP address
Sticky session is important for testing and many other purposes, we know it. Our rotation settings provide maximum flexibility to get new IP only when you need it.

HTTP Protocol
Our proxies can work with any software that support HTTP proxies. Need SOCKS5? No worries, just contact us.

Competitive pricing
We offer not only best prices among our competitors, but most flexible and advanced plans. Private devices, shared devices and shared pools.
Wanna try best proxy solution? It is fast and easy.