Mobile proxy servers in Iksan, North Jeolla Province
There are 198k Internet users in Iksan. Become one of them with our top quality proxy servers.
Leverage our sophisticated technology to get as many residential IPs as possible. Satisfaction guarantee, 100% moneyback.
We use only real sim-card and enterprise grade hardware to get top 4G/LTE speeds. No CAPTCHAs, blocks and verifications.

355 GB
of data processed within past 24 hours

45% faster
than the mobile residential proxy market average

934,337 unique IPs
were used by our clients within past 24 hours
Other big cities in Korea South
Work with any software and any website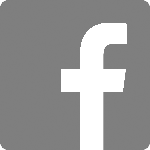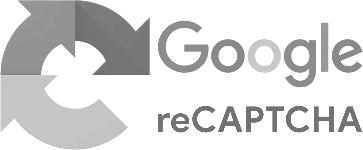 We guarantee work with any software that support HTTP proxies. In case of any issues our support will always help you to set it up.
Biggest ASNs in Korea South
AS17864
TBROAD HANVIT BROADCASTING CO.,LTD.
225,280 IPs
AS9694
Seokyung Cable Television Co.. Ltd.
196,608 IPs
AS45996
DAOU TECHNOLOGY
174,848 IPs
AS18310
TBROAD ABC BROADCASTING CO.,LTD.
137,216 IPs
AS9981
Saero Network Service LTD
136,192 IPs
AS38091
LG HelloVision Corp.
109,568 IPs
AS9781
GREEN CABLE TELEVISION STATION
106,496 IPs
AS4961
Daewoo Information Systems
97,024 IPs
AS7557
Korea Trade Network
94,208 IPs
AS9842
Lotte Data Communication Company
83,200 IPs
AS10054
CMB Kwangju Broadcasting
76,800 IPs
AS17597
TBROAD SaeromNamdongSeohae broadcasting
75,776 IPs
AS9321
Hanyang University
73,728 IPs
AS9686
SungKyunKwan University (SKKU)
73,728 IPs
AS9950
DACOM-PUBNETPLUS
69,632 IPs
AS7564
Korea Atomic Energy Research Institute
65,792 IPs
AS23980
Yeungnam University
65,536 IPs
AS3813
Sogang University
65,536 IPs
AS10197
Chonnam National University
65,536 IPs
AS17866
Korea Institute of Science and Technology
65,536 IPs
AS9698
LG HelloVision Corp.
65,280 IPs
AS45372
ULNetworks Co., Ltd.
63,488 IPs
AS9971
TBROAD Dongdaemun cable networks,Inc.
59,392 IPs
AS38684
CMB Daejeon Broadcasting Co,.Ltd
55,296 IPs
AS55592
Korea Data Telecommunication Co., Ltd.
52,992 IPs
Why litport?
Litport provide private solutions since 2008, and offer public services since 2019. We are here to change the game.
—
Our own infrastructure
We own our devices and have a dedicated team to manage it 24/7/365. This way we can guarantee the best quality on the market.
—
Top tier hardware
Our infrastructure is based on enterprise-level hardware to provide maximum security, sustainability and uptime.
—
Rotating proxies
Our rotating proxy network let you get a new IP without any effort, thanks to our advanced proxy rotation. You can get IP from the same location or you can switch to another city, state or even country. All based on your rotation settings.
—
Real support
We don't use robots to reply on your messages. Your question will be solved by top quality engineers of our support team. We also offer support via Skype, Telegram and email.
—
Sharing know-how
You do web scraping, ad verification, SEO monitoring? We do that for many years on enterprise level. We know how to solve issues and how top quality proxy should work.
—
Servers distribution
Our servers are located in different countries to provide you minimum ping to your proxy and get you maximum 4G/LTE speed.