Mobile proxy servers in Sungai Besar, Selangor
Become one of Internet users in Sungai Besar with clean residential IP.
Leverage our sophisticated technology to get as many residential IPs as possible. No contracts, no commitments.
We use only real sim-card and enterprise grade hardware to get top 4G/LTE speeds. Satisfaction guarantee, 100% moneyback.

828 GB
of data processed within past 24 hours

45% faster
than the mobile residential proxy market average

4,700
happy customers from all over the world
Other big cities in Malaysia
Work with any software and any website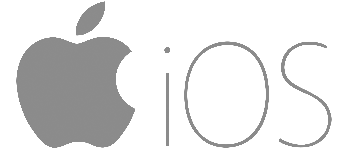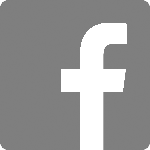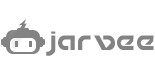 We guarantee work with any software that support HTTP proxies. In case of any issues our support will always help you to set it up.
Biggest ASNs in Malaysia
AS4818
DiGi Telecommunications Sdn. Bhd.
341,504 IPs
AS133847
Anpple Tech Enterprise
54,784 IPs
AS133014
Universiti Teknologi Malaysia
49,152 IPs
AS38182
Extreme Broadband - Total Broadband Experience
37,632 IPs
AS18206
VADS Managed Business Internet Service Provider
24,576 IPs
AS45839
Shinjiru Technology Sdn Bhd
20,992 IPs
AS10204
Arcnet NTT MSC ISP
18,176 IPs
AS131310
CX2 Computer Exchange
6,400 IPs
AS132882
Ohana Communications Sdn Bhd
6,144 IPs
AS38278
ORIENT TELECOMS MALAYSIA - Internet and Ethernet Service Provider in Malaysia
6,144 IPs
AS17564
GITN (M) Sdn. Bhd.
6,144 IPs
AS134809
ViewQwest Sdn. Bhd.
4,352 IPs
AS9655
TPM Corp. Berhad,
4,096 IPs
AS23736
Coins Global Malaysia
4,096 IPs
AS38891
Measat Transit, Measat Teleport and Broadcast Centre Cyberjaya
3,584 IPs
AS55706
G1 Enterprise 1 Technology Park Malaysia
3,328 IPs
AS4788
TM Net, Internet Service Provider
2,970 IPs
AS133936
X86 Network Sdn Bhd
2,560 IPs
AS132850
TS Global Network Sdn. Bhd.
2,304 IPs
AS58983
ACODA Networks Sdn Bhd
2,048 IPs
AS24461
P&O Global Technologies Transit AS Internet Service Provider
2,048 IPs
AS55482
Level 12 Menara Sunway, Jalan Lagoon Timur,
2,048 IPs
AS45344
International Islamic University Of Malaysia
2,048 IPs
AS38006
Time Quantum Technologies Sdn. Bhd.
2,048 IPs
AS45121
MYKRIS ASIA SDN BHD, NETWORK SERVICE PROVIDER, PENANG
1,792 IPs
AS134847
REDtone Data Centre Sdn. Bhd.
1,280 IPs
AS132354
CELCOM TIMUR (SABAH) SDN BHD
1,280 IPs
AS136749
KS IT SOLUTIONS SDN BHD
1,024 IPs
Why litport?
Litport provide private solutions since 2008, and offer public services since 2019. We are here to change the game.

Solid foundation
Proxy servers are the foundation to many business processes. We provide the top quality, so you can build safely and fast to succeed in your goals.

Backconnect Proxies
Our residential backconnect proxies manage IP rotation, you don't need to change any settings. Get new IP address every X minutes, or change it manually via API.

Custom software
Our website and infrastructure are managed by completely custom software made from the scratch. Designed and engineered by top notch professionals around the world specifically for litport and you.

100% ethical and legal
No virus-infected computers, hacked phones and IoT. Our services are based on official contracts with mobile carriers around the world.

No contracts, no commitments
All our plans are short-term and can be cancelled at any time.

Flexible pricing policy
In most of our locations we provide flexible packages that allow you to get best price and features ratio.