Mobile proxy servers in Bashkia Vlorë, Vlorë County
Become one of Internet users in Bashkia Vlorë with clean residential IP.
Leverage our sophisticated technology to get as many residential IPs as possible. Satisfaction guarantee, 100% moneyback.
We use only real sim-card and enterprise grade hardware to get top 4G/LTE speeds. Fast IP rotation.

5,400
happy customers from all over the world

432 GB
of data processed within past 24 hours

99.9% uptime
allows you to focus on your business goals
Other big cities in Albania
Work with any software and any website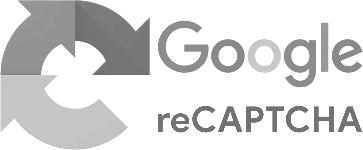 We guarantee work with any software that support HTTP proxies. In case of any issues our support will always help you to set it up.
Biggest ASNs in Albania
AS50616
Telekom Albania SH.A
6,144 IPs
AS57722
N.SH.T ATI-KOS sh.p.k
3,072 IPs
AS207047
Raiffeisen Bank Kosovo JSC
1,024 IPs
AS209425
Kumanova Cable SH.P.K.
1,024 IPs
AS205244
Artur Imeraj trading as FIRST.COM
1,024 IPs
AS206358
Qendrim Kryeziu trading as N.P.SH ISP - Broadcast
1,024 IPs
AS202179
Intercom Data Service sh.p.k
1,024 IPs
AS208734
Muhamet Grajqevci trading as Elsa-Tech
768 IPs
AS5414
Banka e Shqiperise
256 IPs
AS207385
Credins Bank Sh.A.
256 IPs
AS58166
Credins Bank Sh.A.
256 IPs
AS212752
Business Strategic Solution SH.P.K
256 IPs
AS42409
Autoriteti i Komunikimeve Elektronike dhe Postare - AKEP
256 IPs
AS208400
Roland Delia trading as neWave
0 IPs
AS42391
Agjencia Kombetare Shoqerise se Informacionit
0 IPs
Is it the best proxy provider?
Litport is designed and managed to provide you highest data quality and guaranteed anonymity.

Unmetered Bandwidth
There are no limitations on data transfer. Focus on your business, don't worry about traffic.

Multiple ISPs
Most of our locations offer you multiple carriers to get maximum amount of unique mobile IPs in the area.

Servers distribution
Our servers are located in different countries to provide you minimum ping to your proxy and get you maximum 4G/LTE speed.
Wanna try best proxy solution? It is fast and easy.