Mobile proxy servers in Vienna
There are 2m Internet users in Vienna. Become one of them with our top quality proxy servers.
Leverage our sophisticated technology to get as many residential IPs as possible. Real engineers in support team.
We use only real sim-card and enterprise grade hardware to get top 4G/LTE speeds. No contracts, no commitments.

759,423 unique IPs
were used by our clients within past 24 hours

5,100
happy customers from all over the world

45% faster
than the mobile residential proxy market average
Other big cities in Austria
Politischer Bezirk Dornbirn
Linz
Upper Austria
349,161 population
Wiener Neustadt
Lower Austria
82,762 population
Work with any software and any website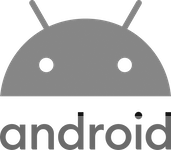 We guarantee work with any software that support HTTP proxies. In case of any issues our support will always help you to set it up.
Biggest ASNs in Austria
AS8437
Hutchison Drei Austria GmbH
534,528 IPs
AS8412
T-Mobile Austria GmbH
206,848 IPs
AS35369
LINZ STROM GAS WAERME GmbH fuer Energiedienstleistungen und Telekommunikation
70,144 IPs
AS5385
Russmedia IT GmbH
66,560 IPs
AS12311
International Atomic Energy Agency
65,536 IPs
AS1776
WU (Wirtschaftsuniversitaet Wien) - Vienna University of Economics and Business
65,536 IPs
AS199083
Mediaprint Zeitungs- und Zeitschrifftenverlag Ges.m.b.H. & Co KG
65,536 IPs
AS1117
Universitaet fur Bodenkultur, Wien
65,536 IPs
AS1113
Technische Universitaet Graz
65,536 IPs
AS15733
Zumtobel Group AG
65,536 IPs
AS39560
KT-NET Communications GmbH
21,504 IPs
AS34502
Multikom Austria Telekom GmbH
16,384 IPs
AS29545
iPlace Internet & Network Services GmbH
16,384 IPs
AS28760
Infotech EDV-Systeme GmbH
15,360 IPs
AS41491
Stadtwerke Kapfenberg
15,360 IPs
AS29081
WVNET Information und Kommunikation GmbH
12,800 IPs
AS39878
Peter Rauter GmbH
11,520 IPs
AS29287
Wien Energie GmbH
11,264 IPs
AS12991
Amt der OOe Landesregierung
10,240 IPs
AS50226
NETcompany Internet Provider - NC GmbH
10,240 IPs
AS15702
euNetworks AT GmbH
10,240 IPs
AS44385
NA-NET Communications GmbH
9,216 IPs
AS34694
Stadtwerke Woergl GmbH
9,216 IPs
AS12971
Internet Viennaweb Service GmbH
8,448 IPs
AS13042
Oesterreichische Nationalbank
8,192 IPs
AS39555
Stadtwerke Schwaz GmbH
8,192 IPs
AS13292
Willibald Hambammer trading as BK-DAT Electronics e.U.
8,192 IPs
Is it the best proxy provider?
Litport provide private solutions since 2008, and offer public services since 2019. We are here to change the game.

Fast IP rotation
On most of our plans and proxies your IP will rotate instantly. In some cases it may take up to 20-30 seconds.

Backconnect Proxies
Our residential backconnect proxies manage IP rotation, you don't need to change any settings. Get new IP address every X minutes, or change it manually via API.

Fast and reliable
Run your requests at blazing 4G/LTE speeds as high as 50 Mbps.
Wanna try best proxy solution? It is fast and easy.