Mobile proxy servers in Vienna
There are 2m Internet users in Vienna. Become one of them with our top quality proxy servers.
Leverage our sophisticated technology to get as many residential IPs as possible. Satisfaction guarantee, 100% moneyback.
We use only real sim-card and enterprise grade hardware to get top 4G/LTE speeds. Real engineers in support team.

32% better
than the mobile residential proxy market average

923 GB
of data processed within past 24 hours

99.9% uptime
allows you to focus on your business goals
Other big cities in Austria
Politischer Bezirk Bregenz
Linz
Upper Austria
349,161 population
Klagenfurt
Carinthia
90,610 population
Wiener Neustadt
Lower Austria
82,762 population
Bregenz
Vorarlberg
26,928 population
Work with any software and any website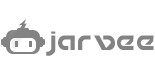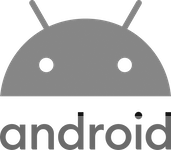 We guarantee work with any software that support HTTP proxies. In case of any issues our support will always help you to set it up.
Biggest ASNs in Austria
AS8445
SALZBURG AG fur Energie, Verkehr und Telekommunikation
216,576 IPs
AS8412
T-Mobile Austria GmbH
206,848 IPs
AS12605
LIWEST Kabelmedien GmbH
156,672 IPs
AS679
Technische Universitat Wien
132,096 IPs
AS8387
T-Systems Austria GesmbH
113,408 IPs
AS199524
G-Core Labs S.A.
73,216 IPs
AS31382
Kapsch BusinessCom AG
66,560 IPs
AS21079
Oesterreichische Kontrollbank Aktiengesellschaft
65,792 IPs
AS1117
Universitaet fur Bodenkultur, Wien
65,536 IPs
AS1113
Technische Universitaet Graz
65,536 IPs
AS199083
Mediaprint Zeitungs- und Zeitschrifftenverlag Ges.m.b.H. & Co KG
65,536 IPs
AS42114
Rettig Austria GmbH.
65,536 IPs
AS1114
Universitaet Graz
65,536 IPs
AS8562
A1 Telekom Austria AG
44,544 IPs
AS35370
Ainet Telekommunikations-Netzwerk Betriebs GmbH
25,856 IPs
AS51265
Mass Response Service GmbH
20,224 IPs
AS29545
iPlace Internet & Network Services GmbH
16,384 IPs
AS41491
Stadtwerke Kapfenberg
15,360 IPs
AS48943
KAPPER NETWORK-COMMUNICATIONS GmbH
13,056 IPs
AS6830
Liberty Global B.V.
12,164 IPs
AS50226
NETcompany Internet Provider - NC GmbH
10,240 IPs
AS12991
Amt der OOe Landesregierung
10,240 IPs
AS15702
euNetworks AT GmbH
10,240 IPs
AS49864
ECS Rockenschaub GmbH
9,216 IPs
AS51066
Austro Control Oesterreichische Gesellschaft fuer Zivilluftfahrt mit beschraenkter Haftung
8,960 IPs
AS12971
Internet Viennaweb Service GmbH
8,448 IPs
AS31125
LINETEC Linux Network Technologies GmbH
8,448 IPs
Why litport?
Litport is designed and managed to provide you highest data quality and guaranteed anonymity.

Backconnect Proxies
Our residential backconnect proxies manage IP rotation, you don't need to change any settings. Get new IP address every X minutes, or change it manually via API.

Proxy pool growth
We constantly work on expanding our proxy pool to give you the best possible geo coverage with fast speed and low latency.

No contracts, no commitments
All our plans are short-term and can be cancelled at any time.
Wanna try best proxy solution? It is fast and easy.