Mobile proxy servers in Vienna
There are 2m Internet users in Vienna. Become one of them with our top quality proxy servers.
Leverage our sophisticated technology to get as many residential IPs as possible. Real engineers in support team.
We use only real sim-card and enterprise grade hardware to get top 4G/LTE speeds. Fast IP rotation.

608,201 unique IPs
were used by our clients within past 24 hours

99.9% uptime
allows you to focus on your business goals

4,600
happy customers from all over the world
Other big cities in Austria
Politischer Bezirk Dornbirn
Linz
Upper Austria
349,161 population
Work with any software and any website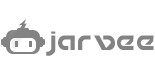 We guarantee work with any software that support HTTP proxies. In case of any issues our support will always help you to set it up.
Biggest ASNs in Austria
AS25255
Hutchison Drei Austria GmbH
729,600 IPs
AS5403
APA-IT Informations Technologie G.m.b.H
87,552 IPs
AS1764
Next Layer Telekommunikationsdienstleistungs- und Beratungs GmbH
85,504 IPs
AS12793
A1 Telekom Austria AG
73,984 IPs
AS199524
G-Core Labs S.A.
73,216 IPs
AS6720
Magistrat der Stadt Wien, Magistratsabteilung 01
69,632 IPs
AS5385
Russmedia IT GmbH
66,560 IPs
AS31382
Kapsch BusinessCom AG
66,560 IPs
AS21079
Oesterreichische Kontrollbank Aktiengesellschaft
65,792 IPs
AS1110
University of Innsbruck
65,536 IPs
AS1776
WU (Wirtschaftsuniversitaet Wien) - Vienna University of Economics and Business
65,536 IPs
AS1117
Universitaet fur Bodenkultur, Wien
65,536 IPs
AS6883
Parlamentsdirektion
65,536 IPs
AS12311
International Atomic Energy Agency
65,536 IPs
AS51265
Mass Response Service GmbH
20,224 IPs
AS43957
WNT Telecommunication GmbH
18,944 IPs
AS34502
Multikom Austria Telekom GmbH
16,384 IPs
AS29545
iPlace Internet & Network Services GmbH
16,384 IPs
AS12762
Vorarlberger Informatik- und Telekommunikationsdienstleistungsgesellschaft mbH
13,312 IPs
AS6830
Liberty Global B.V.
12,164 IPs
AS50226
NETcompany Internet Provider - NC GmbH
10,240 IPs
AS49864
ECS Rockenschaub GmbH
9,216 IPs
AS8547
Styria IT Solutions GmbH & Co KG
8,192 IPs
AS13042
Oesterreichische Nationalbank
8,192 IPs
Is it the best proxy provider?
Litport is designed and managed to provide you highest data quality and guaranteed anonymity.

Our own infrastructure
We own our devices and have a dedicated team to manage it 24/7/365. This way we can guarantee the best quality on the market.

HTTP Protocol
Our proxies can work with any software that support HTTP proxies. Need SOCKS5? No worries, just contact us.

Sticky IP address
Sticky session is important for testing and many other purposes, we know it. Our rotation settings provide maximum flexibility to get new IP only when you need it.
Wanna try best proxy solution? It is fast and easy.