Mobile proxy servers in Vienna
There are 2m Internet users in Vienna. Become one of them with our top quality proxy servers.
Leverage our sophisticated technology to get as many residential IPs as possible. Fast IP rotation.
We use only real sim-card and enterprise grade hardware to get top 4G/LTE speeds. Satisfaction guarantee, 100% moneyback.

625 GB
of data processed within past 24 hours

920,927 unique IPs
were used by our clients within past 24 hours

99.9% uptime
allows you to focus on your business goals
Other big cities in Austria
Politischer Bezirk Bludenz
Politischer Bezirk Dornbirn
Linz
Upper Austria
349,161 population
Eisenstadt
Burgenland
13,165 population
Work with any software and any website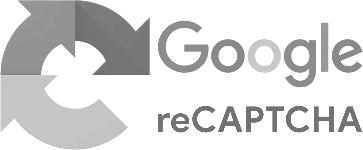 We guarantee work with any software that support HTTP proxies. In case of any issues our support will always help you to set it up.
Biggest ASNs in Austria
AS25255
Hutchison Drei Austria GmbH
729,600 IPs
AS679
Technische Universitat Wien
132,096 IPs
AS8387
T-Systems Austria GesmbH
113,408 IPs
AS12793
A1 Telekom Austria AG
73,984 IPs
AS199524
G-Core Labs S.A.
73,216 IPs
AS42473
ANEXIA Internetdienstleistungs GmbH
71,936 IPs
AS35369
LINZ STROM GAS WAERME GmbH fuer Energiedienstleistungen und Telekommunikation
70,144 IPs
AS6720
Magistrat der Stadt Wien, Magistratsabteilung 01
69,632 IPs
AS5385
Russmedia IT GmbH
66,560 IPs
AS21079
Oesterreichische Kontrollbank Aktiengesellschaft
65,792 IPs
AS1114
Universitaet Graz
65,536 IPs
AS15733
Zumtobel Group AG
65,536 IPs
AS2036
JOANNEUM RESEARCH
65,536 IPs
AS1113
Technische Universitaet Graz
65,536 IPs
AS42114
Rettig Austria GmbH.
65,536 IPs
AS8562
A1 Telekom Austria AG
44,544 IPs
AS29056
Citycom Telekommunikation GmbH
33,024 IPs
AS31510
Innsbrucker Kommunalbetriebe AG
27,648 IPs
AS35370
Ainet Telekommunikations-Netzwerk Betriebs GmbH
25,856 IPs
AS43957
WNT Telecommunication GmbH
18,944 IPs
AS48943
KAPPER NETWORK-COMMUNICATIONS GmbH
13,056 IPs
AS6830
Liberty Global B.V.
12,164 IPs
AS34785
Stadtwerke Klagenfurt AG
10,496 IPs
AS12991
Amt der OOe Landesregierung
10,240 IPs
AS31125
LINETEC Linux Network Technologies GmbH
8,448 IPs
AS8547
Styria IT Solutions GmbH & Co KG
8,192 IPs
Is it the best proxy provider?
Litport provide private solutions since 2008, and offer public services since 2019. We are here to change the game.

Competitive pricing
We offer not only best prices among our competitors, but most flexible and advanced plans. Private devices, shared devices and shared pools.

Only legal devices
Our network consists of only legal endpoints which is 100% under our control. We don't use any botnets, malware, or infected IoT devices.

Rotating proxies
Our rotating proxy network let you get a new IP without any effort, thanks to our advanced proxy rotation. You can get IP from the same location or you can switch to another city, state or even country. All based on your rotation settings.
Wanna try best proxy solution? It is fast and easy.