Mobile proxy servers in Vienna
There are 2m Internet users in Vienna. Become one of them with our top quality proxy servers.
Leverage our sophisticated technology to get as many residential IPs as possible. No contracts, no commitments.
We use only real sim-card and enterprise grade hardware to get top 4G/LTE speeds. Only legal devices.

32% better
than the mobile residential proxy market average

871 GB
of data processed within past 24 hours

5,200
happy customers from all over the world
Other big cities in Austria
Work with any software and any website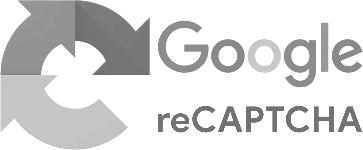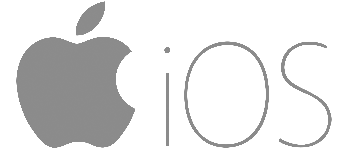 We guarantee work with any software that support HTTP proxies. In case of any issues our support will always help you to set it up.
Biggest ASNs in Austria
AS25255
Hutchison Drei Austria GmbH
729,600 IPs
AS8412
T-Mobile Austria GmbH
206,848 IPs
AS679
Technische Universitat Wien
132,096 IPs
AS8387
T-Systems Austria GesmbH
113,408 IPs
AS1764
Next Layer Telekommunikationsdienstleistungs- und Beratungs GmbH
85,504 IPs
AS8245
Video-Broadcast GmbH
75,008 IPs
AS12793
A1 Telekom Austria AG
73,984 IPs
AS6720
Magistrat der Stadt Wien, Magistratsabteilung 01
69,632 IPs
AS5385
Russmedia IT GmbH
66,560 IPs
AS21079
Oesterreichische Kontrollbank Aktiengesellschaft
65,792 IPs
AS12311
International Atomic Energy Agency
65,536 IPs
AS2488
International Institute for Applied Systems Analysis
65,536 IPs
AS2036
JOANNEUM RESEARCH
65,536 IPs
AS199083
Mediaprint Zeitungs- und Zeitschrifftenverlag Ges.m.b.H. & Co KG
65,536 IPs
AS1117
Universitaet fur Bodenkultur, Wien
65,536 IPs
AS1111
Universitaet Klagenfurt
65,536 IPs
AS42114
Rettig Austria GmbH.
65,536 IPs
AS1114
Universitaet Graz
65,536 IPs
AS29545
iPlace Internet & Network Services GmbH
16,384 IPs
AS41491
Stadtwerke Kapfenberg
15,360 IPs
AS12577
mmc kommunikationstechnologie gmbh
14,592 IPs
AS12762
Vorarlberger Informatik- und Telekommunikationsdienstleistungsgesellschaft mbH
13,312 IPs
AS6798
Net4You Internet GmbH
13,312 IPs
AS20704
www.Funknetz.at LE GmbH
10,752 IPs
AS34694
Stadtwerke Woergl GmbH
9,216 IPs
AS51066
Austro Control Oesterreichische Gesellschaft fuer Zivilluftfahrt mit beschraenkter Haftung
8,960 IPs
AS13292
Willibald Hambammer trading as BK-DAT Electronics e.U.
8,192 IPs
AS13042
Oesterreichische Nationalbank
8,192 IPs
Why litport?
Litport provide private solutions since 2008, and offer public services since 2019. We are here to change the game.

Shared or private
Our plans will satisfy any needs. Private devices, shared devices and shared pools. Save money and get the best performance.

Backconnect Proxies
Our residential backconnect proxies manage IP rotation, you don't need to change any settings. Get new IP address every X minutes, or change it manually via API.

Authentication by user/pass or by IP
Easily authenticate using username and password, or whitelist your IP as an alternative.
Wanna try best proxy solution? It is fast and easy.