Mobile proxy servers in Buynichy, Mogilev Region
Become one of Internet users in Buynichy with clean residential IP.
Leverage our sophisticated technology to get as many residential IPs as possible. Change IP via API on demand.
We use only real sim-card and enterprise grade hardware to get top 4G/LTE speeds. Competitive and flexible pricing.

5,400
happy customers from all over the world

99.9% uptime
allows you to focus on your business goals

45% faster
than the mobile residential proxy market average
Other big cities in Belarus
Work with any software and any website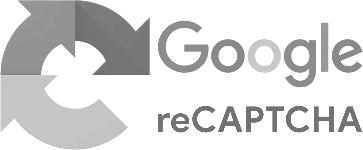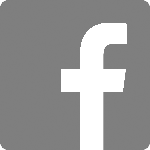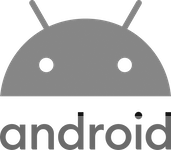 We guarantee work with any software that support HTTP proxies. In case of any issues our support will always help you to set it up.
Biggest ASNs in Belarus
AS42772
Unitary enterprise A1
191,232 IPs
AS20852
Unitary enterprise A1
7,936 IPs
AS60330
Belarusian Cloud Technologies JLLC
7,168 IPs
AS28849
JSC GLOBALONEBEL
4,352 IPs
AS21236
Additional Liability Company Aichyna Plus
3,328 IPs
AS50155
Grodno Information Networks, Ltd.
3,072 IPs
AS209283
ITGLOBALCOM BEL LLC
2,304 IPs
AS56497
Company with additional liability New Technologies
1,792 IPs
AS49091
Telecom-garant Limited
1,536 IPs
AS50593
JSC "Transtelecom"
1,536 IPs
AS6697
Republican Unitary Telecommunication Enterprise Beltelecom
1,067 IPs
AS60744
A.V. Luikov Heat and Mass Transfer Institute of the National Academy of Sciences of Belarus
1,024 IPs
AS205155
Republican Unitary Enterprise National Centre of Electronic Services
1,024 IPs
AS60280
Republican Unitary Enterprise National Traffic Exchange Center
1,024 IPs
AS202324
Konstanta-Brest Ltd , Belarus ISP company
512 IPs
AS44272
Pinskiy internet Provider Limited
512 IPs
AS44218
China Telecom Europe Ltd.
256 IPs
AS56920
Light Well Organisation Ltd
256 IPs
AS57135
Open joint-stock company "Naftan"
256 IPs
AS206047
JSC Mozyr oil refinery
256 IPs
AS60611
Closed Joint Stock Company "Alfa-Bank"
256 IPs
AS62208
Liner Limited Liability Company
256 IPs
AS210153
LLC Synesis Stratus
256 IPs
AS35668
Municipal Unitary Enterprise "Information Technologies Center Minsk City Executive Committee"
256 IPs
How litport is different?
Litport is designed and managed to provide you highest data quality and guaranteed anonymity.
—
Shared or private
Our plans will satisfy any needs. Private devices, shared devices and shared pools. Save money and get the best performance.
—
Sharing know-how
You do web scraping, ad verification, SEO monitoring? We do that for many years on enterprise level. We know how to solve issues and how top quality proxy should work.
—
Authentication by user/pass or by IP
Easily authenticate using username and password, or whitelist your IP as an alternative.
—
No contracts, no commitments
All our plans are short-term and can be cancelled at any time.
—
Servers distribution
Our servers are located in different countries to provide you minimum ping to your proxy and get you maximum 4G/LTE speed.
—
No blocks, no CAPTCHAs
Run your accounts and requests smoothly and forget about blocks, EV/PVs and CAPTCHAs.