Mobile proxy servers in Chashnitski Rayon, Vitebsk Region
Become one of Internet users in Chashnitski Rayon with clean residential IP.
Leverage our sophisticated technology to get as many residential IPs as possible. Change IP via API on demand.
We use only real sim-card and enterprise grade hardware to get top 4G/LTE speeds. Fast IP rotation.

45% faster
than the mobile residential proxy market average

80,546 unique IPs
were used by our clients within past 24 hours

843 GB
of data processed within past 24 hours
Other big cities in Belarus
Work with any software and any website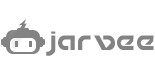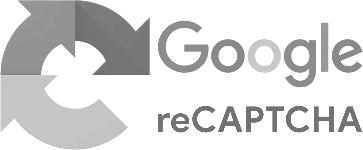 We guarantee work with any software that support HTTP proxies. In case of any issues our support will always help you to set it up.
Biggest ASNs in Belarus
AS12406
Business Network Ltd
20,480 IPs
AS205820
Unitary enterprise A1
11,264 IPs
AS20852
Unitary enterprise A1
7,936 IPs
AS60330
Belarusian Cloud Technologies JLLC
7,168 IPs
AS21274
State Scientific Enterprise 'United Institute of Informatics Problems of National Academy of Sciences of Belarus' (UIIP NASB)
6,144 IPs
AS28849
JSC GLOBALONEBEL
4,352 IPs
AS21236
Additional Liability Company Aichyna Plus
3,328 IPs
AS202090
Aktivnie Tehnologii LLC
3,072 IPs
AS199102
LTD Personal Interactive Communications
2,048 IPs
AS49091
Telecom-garant Limited
1,536 IPs
AS6697
Republican Unitary Telecommunication Enterprise Beltelecom
1,067 IPs
AS50929
Company with additional Liability "Advanced Technology"
1,024 IPs
AS60744
A.V. Luikov Heat and Mass Transfer Institute of the National Academy of Sciences of Belarus
1,024 IPs
AS59861
Unitary Services Enterprise Urban Network System
768 IPs
AS51276
Limited Responsibility Society KomProektServis
512 IPs
AS44397
Unitary Enterprise Minsk Television Information Networks
512 IPs
AS51584
ZepterBank Closed joint-stock company
256 IPs
AS48340
Axioma-Service Limited
256 IPs
AS44218
China Telecom Europe Ltd.
256 IPs
AS199561
Republican Unitary Enterprise 'Minsk Tractor Plant'
256 IPs
AS28737
Mobile Service Ltd.
256 IPs
Is it the best proxy provider?
Litport provide private solutions since 2008, and offer public services since 2019. We are here to change the game.

Sharing know-how
You do web scraping, ad verification, SEO monitoring? We do that for many years on enterprise level. We know how to solve issues and how top quality proxy should work.

Solid foundation
Proxy servers are the foundation to many business processes. We provide the top quality, so you can build safely and fast to succeed in your goals.

1 day plans
We have plans for just one day. Get it for quick use and testing purposes.

No blocks, no CAPTCHAs
Run your accounts and requests smoothly and forget about blocks, EV/PVs and CAPTCHAs.

Backconnect Proxies
Our residential backconnect proxies manage IP rotation, you don't need to change any settings. Get new IP address every X minutes, or change it manually via API.

Our own infrastructure
We own our devices and have a dedicated team to manage it 24/7/365. This way we can guarantee the best quality on the market.