Mobile proxy servers in Lyoznyenski Rayon, Vitebsk Region
Become one of Internet users in Lyoznyenski Rayon with clean residential IP.
Leverage our sophisticated technology to get as many residential IPs as possible. No CAPTCHAs, blocks and verifications.
We use only real sim-card and enterprise grade hardware to get top 4G/LTE speeds. No contracts, no commitments.

99.9% uptime
allows you to focus on your business goals

5,100
happy customers from all over the world

728 GB
of data processed within past 24 hours
Other big cities in Belarus
Work with any software and any website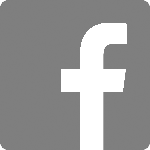 We guarantee work with any software that support HTTP proxies. In case of any issues our support will always help you to set it up.
Biggest ASNs in Belarus
AS42036
Gomelsky RTSC Garant JSC
40,704 IPs
AS205820
Unitary enterprise A1
11,264 IPs
AS50334
Join stock Grodno Regional Techno Commercial Centre GARANT
9,216 IPs
AS202090
Aktivnie Tehnologii LLC
3,072 IPs
AS50685
United Networks Ltd.
2,816 IPs
AS199102
LTD Personal Interactive Communications
2,048 IPs
AS50593
JSC "Transtelecom"
1,536 IPs
AS50294
Private services Unitary Enterprise Vash Internet
1,280 IPs
AS205155
Republican Unitary Enterprise National Centre of Electronic Services
1,024 IPs
AS50929
Company with additional Liability "Advanced Technology"
1,024 IPs
AS5498
Institution Central Information and Analytical Center at the Ministry of Education of Belarus
1,024 IPs
AS50492
Modern Technologies of Connection Ltd.
768 IPs
AS202387
Republican Unitary Enterprise Production Association Belorusneft
512 IPs
AS57192
Private Production Unitary Enterprise Sphera TV
256 IPs
AS62197
CJSC VTB Bank (Belarus)
256 IPs
AS35668
Municipal Unitary Enterprise "Information Technologies Center Minsk City Executive Committee"
256 IPs
AS60857
TV-Com Join Limited Company
256 IPs
AS34921
National State Teleradio Company of the Republic of Belarus
256 IPs
AS35587
Public Association "Belarusian Railways"
256 IPs
AS13171
Belarusian State University
256 IPs
AS48340
Axioma-Service Limited
256 IPs
AS61235
Complementary liability company TUT and TAM Logistics
256 IPs
AS49526
Joint-stock company "Minsk Transit Bank"
256 IPs
AS28737
Mobile Service Ltd.
256 IPs
AS60611
Closed Joint Stock Company "Alfa-Bank"
256 IPs
AS51584
ZepterBank Closed joint-stock company
256 IPs
Is it the best proxy provider?
Litport provide private solutions since 2008, and offer public services since 2019. We are here to change the game.

HTTP Protocol
Our proxies can work with any software that support HTTP proxies. Need SOCKS5? No worries, just contact us.

Satisfaction guarantee
Order any package, give it a test. If it doesn't work for you, we will make 100% refund.
See our ToS for details.

Multiple ISPs
Most of our locations offer you multiple carriers to get maximum amount of unique mobile IPs in the area.
Wanna try best proxy solution? It is fast and easy.