Mobile proxy servers in Myorski Rayon, Vitebsk Region
Become one of Internet users in Myorski Rayon with clean residential IP.
Leverage our sophisticated technology to get as many residential IPs as possible. Change IP via API on demand.
We use only real sim-card and enterprise grade hardware to get top 4G/LTE speeds. Competitive and flexible pricing.

914 GB
of data processed within past 24 hours

4,500
happy customers from all over the world

45% faster
than the mobile residential proxy market average
Other big cities in Belarus
Work with any software and any website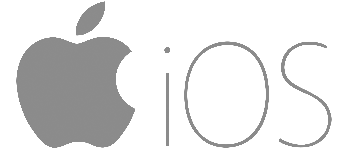 We guarantee work with any software that support HTTP proxies. In case of any issues our support will always help you to set it up.
Biggest ASNs in Belarus
AS20852
Unitary enterprise A1
7,936 IPs
AS28849
JSC GLOBALONEBEL
4,352 IPs
AS202090
Aktivnie Tehnologii LLC
3,072 IPs
AS50155
Grodno Information Networks, Ltd.
3,072 IPs
AS50685
United Networks Ltd.
2,816 IPs
AS209283
ITGLOBALCOM BEL LLC
2,304 IPs
AS57331
Republican Unitary Enterprise Research and Development "Center of Information Resources and Communications"
2,048 IPs
AS199102
LTD Personal Interactive Communications
2,048 IPs
AS33973
Epam Systems FLLC
1,536 IPs
AS49091
Telecom-garant Limited
1,536 IPs
AS50176
Prizma Additional Liability Company
1,280 IPs
AS49243
The state institution The Main Economic Office of the Administrative Affairs Office of the President of the Republic of Belarus
1,024 IPs
AS60280
Republican Unitary Enterprise National Traffic Exchange Center
1,024 IPs
AS34921
National State Teleradio Company of the Republic of Belarus
256 IPs
AS35668
Municipal Unitary Enterprise "Information Technologies Center Minsk City Executive Committee"
256 IPs
AS60857
TV-Com Join Limited Company
256 IPs
AS199561
Republican Unitary Enterprise 'Minsk Tractor Plant'
256 IPs
AS206047
JSC Mozyr oil refinery
256 IPs
AS51365
JSC "Belinvestbank"
256 IPs
AS58076
Joint-venture company with limited liability Game Stream
256 IPs
AS62197
CJSC VTB Bank (Belarus)
256 IPs
AS61235
Complementary liability company TUT and TAM Logistics
256 IPs
AS57135
Open joint-stock company "Naftan"
256 IPs
AS50205
Banking and Financial Network JSC
256 IPs
AS62170
JSC "BPS-Sberbank"
256 IPs
Why litport?
Litport provide private solutions since 2008, and offer public services since 2019. We are here to change the game.

Custom software
Our website and infrastructure are managed by completely custom software made from the scratch. Designed and engineered by top notch professionals around the world specifically for litport and you.

Fast IP rotation
On most of our plans and proxies your IP will rotate instantly. In some cases it may take up to 20-30 seconds.

Our own infrastructure
We own our devices and have a dedicated team to manage it 24/7/365. This way we can guarantee the best quality on the market.
Wanna try best proxy solution? It is fast and easy.