Mobile proxy servers in Ramanavichy, Mogilev Region
Become one of Internet users in Ramanavichy with clean residential IP.
Leverage our sophisticated technology to get as many residential IPs as possible. Fast IP rotation.
We use only real sim-card and enterprise grade hardware to get top 4G/LTE speeds. No contracts, no commitments.

99.9% uptime
allows you to focus on your business goals

45% faster
than the mobile residential proxy market average

4,500
happy customers from all over the world
Other big cities in Belarus
Work with any software and any website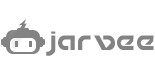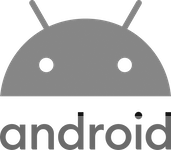 We guarantee work with any software that support HTTP proxies. In case of any issues our support will always help you to set it up.
Biggest ASNs in Belarus
AS205820
Unitary enterprise A1
11,264 IPs
AS50334
Join stock Grodno Regional Techno Commercial Centre GARANT
9,216 IPs
AS20852
Unitary enterprise A1
7,936 IPs
AS28849
JSC GLOBALONEBEL
4,352 IPs
AS50685
United Networks Ltd.
2,816 IPs
AS199102
LTD Personal Interactive Communications
2,048 IPs
AS56497
Company with additional liability New Technologies
1,792 IPs
AS50593
JSC "Transtelecom"
1,536 IPs
AS205155
Republican Unitary Enterprise National Centre of Electronic Services
1,024 IPs
AS49243
The state institution The Main Economic Office of the Administrative Affairs Office of the President of the Republic of Belarus
1,024 IPs
AS50929
Company with additional Liability "Advanced Technology"
1,024 IPs
AS60280
Republican Unitary Enterprise National Traffic Exchange Center
1,024 IPs
AS60769
Parallelny mir Ltd.
512 IPs
AS62351
Municipal unitary company Novopolotsk city "Novopolotsk cable television "Vector"
256 IPs
AS35587
Public Association "Belarusian Railways"
256 IPs
AS49526
Joint-stock company "Minsk Transit Bank"
256 IPs
AS206047
JSC Mozyr oil refinery
256 IPs
AS62170
JSC "BPS-Sberbank"
256 IPs
AS61235
Complementary liability company TUT and TAM Logistics
256 IPs
AS62165
PE Computer Systems and Networks
256 IPs
AS34921
National State Teleradio Company of the Republic of Belarus
256 IPs
AS60655
CJSC Belarusian Potash Company
256 IPs
AS44218
China Telecom Europe Ltd.
256 IPs
AS57135
Open joint-stock company "Naftan"
256 IPs
How litport is different?
Litport is designed and managed to provide you highest data quality and guaranteed anonymity.

100% ethical and legal
No virus-infected computers, hacked phones and IoT. Our services are based on official contracts with mobile carriers around the world.

Anonymous Proxies
All proxies in our system are anonymous. We don't use any extra headers keeping private your original IP and location.

No blocks, no CAPTCHAs
Run your accounts and requests smoothly and forget about blocks, EV/PVs and CAPTCHAs.
Wanna try best proxy solution? It is fast and easy.