Mobile proxy servers in Sørum, Akershus
There are 80k Internet users in Sørum. Become one of them with our top quality proxy servers.
Leverage our sophisticated technology to get as many residential IPs as possible. No CAPTCHAs, blocks and verifications.
We use only real sim-card and enterprise grade hardware to get top 4G/LTE speeds. Satisfaction guarantee, 100% moneyback.

895,945 unique IPs
were used by our clients within past 24 hours

5,400
happy customers from all over the world

32% better
than the mobile residential proxy market average
Other big cities in Norway
Work with any software and any website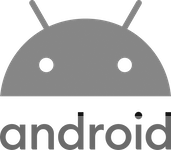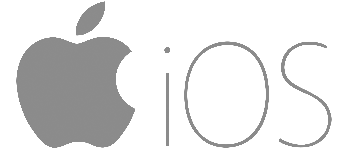 We guarantee work with any software that support HTTP proxies. In case of any issues our support will always help you to set it up.
Biggest ASNs in Norway
AS21293
Norwegian Broadcasting Corporation
132,096 IPs
AS49278
IKT-KAPASITETER
132,096 IPs
AS8542
BKK Digitek AS
129,536 IPs
AS29492
Eidsiva Bredband AS
123,136 IPs
AS200139
Statens Vegvesen
66,560 IPs
AS21331
Oslo kommune, Utviklings- og kompetanseetaten
65,536 IPs
AS57963
Lynet Internett AS
35,840 IPs
AS43905
Telenor Satellite AS
22,528 IPs
AS21119
Braathe Gruppen AS
20,480 IPs
AS16234
NORDVEST FIBER AS
17,664 IPs
AS15765
Tafjord Connect AS
17,408 IPs
AS34989
ServeTheWorld AS
12,800 IPs
AS31264
Visolit Norway AS
11,264 IPs
AS200665
Hammerfest Energi Bredbaand AS
10,752 IPs
AS62225
HaldenDataservice
8,704 IPs
AS30737
Safety Computing AS
8,192 IPs
AS59767
Netnordic Group AS
7,168 IPs
AS2119
Telenor Norge AS
7,010 IPs
AS48863
Infonett Roros AS
6,144 IPs
AS61213
Visma IT & Communications AS
5,120 IPs
AS50033
PATIENTSKY HOSTING AS
3,072 IPs
Why litport?
Litport is designed and managed to provide you highest data quality and guaranteed anonymity.

Shared or private
Our plans will satisfy any needs. Private devices, shared devices and shared pools. Save money and get the best performance.

Scalable solutions
We serve companies at any sizes. From small startups to test an idea to enterprises to serve millions of requests.

Sticky IP address
Sticky session is important for testing and many other purposes, we know it. Our rotation settings provide maximum flexibility to get new IP only when you need it.
Wanna try best proxy solution? It is fast and easy.