Mobile proxy servers in Galaţi, Galați County
There are 218k Internet users in Galaţi. Become one of them with our top quality proxy servers.
Leverage our sophisticated technology to get as many residential IPs as possible. No contracts, no commitments.
We use only real sim-card and enterprise grade hardware to get top 4G/LTE speeds. Fast IP rotation.

45% faster
than the mobile residential proxy market average

683,345 unique IPs
were used by our clients within past 24 hours

5,400
happy customers from all over the world
Other big cities in Romania
Work with any software and any website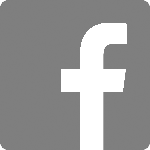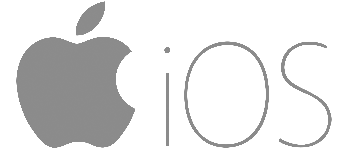 We guarantee work with any software that support HTTP proxies. In case of any issues our support will always help you to set it up.
Biggest ASNs in Romania
AS48161
NEXTGEN COMMUNICATIONS SRL
296,960 IPs
AS6663
Euroweb Romania S.R.L.
60,416 IPs
AS34744
S.C. GVM SISTEM 2003 S.R.L.
40,960 IPs
AS34358
Web Class IT SRL
33,792 IPs
AS39543
TENNET TELECOM SRL
25,600 IPs
AS50835
IFUTURE STYLE SRL
16,896 IPs
AS48266
SC Epogen Media SRL
15,360 IPs
AS49687
SC RoSite Equipment SRL
14,592 IPs
AS35478
Bunea TELECOM SRL
14,336 IPs
AS60901
SC BFF Media Edit Press SRL
11,520 IPs
AS48955
IPv4 Management SRL
9,216 IPs
AS6718
NAV COMMUNICATIONS SRL
8,704 IPs
AS197476
SC RoSite Equipment SRL
8,448 IPs
AS44679
INVITE Systems SRL
8,192 IPs
AS209767
SAMTECO SERV SRL
7,936 IPs
AS209105
VPR NOVA SOLUTIONS
7,424 IPs
AS199797
SC Grama House SRL
7,424 IPs
AS203523
Virtono Networks SRL
6,912 IPs
AS60118
Cyber Smart Solutions S.R.L
5,888 IPs
AS58247
SC NETVEILLANCE SRL
5,120 IPs
AS50200
I.T. Consult 2002 S.R.L.
5,120 IPs
AS200826
S.C DAILY SOLUTIONS S.R.L
4,864 IPs
AS56940
SC TECHNOLOGICAL SRL
4,608 IPs
How litport is different?
Litport provide private solutions since 2008, and offer public services since 2019. We are here to change the game.
—
Backconnect Proxies
Our residential backconnect proxies manage IP rotation, you don't need to change any settings. Get new IP address every X minutes, or change it manually via API.
—
Scalable solutions
We serve companies at any sizes. From small startups to test an idea to enterprises to serve millions of requests.
—
Automated setup
For most of our proxies setup process work automatically, you get your proxy within minutes after the payment.
—
Our own infrastructure
We own our devices and have a dedicated team to manage it 24/7/365. This way we can guarantee the best quality on the market.
—
Solid foundation
Proxy servers are the foundation to many business processes. We provide the top quality, so you can build safely and fast to succeed in your goals.
—
Flexible pricing policy
In most of our locations we provide flexible packages that allow you to get best price and features ratio.