Mobile proxy servers in Omsk, Omsk Oblast
There are 795k Internet users in Omsk. Become one of them with our top quality proxy servers.
Leverage our sophisticated technology to get as many residential IPs as possible. Satisfaction guarantee, 100% moneyback.
We use only real sim-card and enterprise grade hardware to get top 4G/LTE speeds. Fast IP rotation.

816,643 unique IPs
were used by our clients within past 24 hours

620 GB
of data processed within past 24 hours

45% faster
than the mobile residential proxy market average
Other big cities in Russia
Work with any software and any website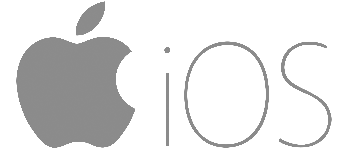 We guarantee work with any software that support HTTP proxies. In case of any issues our support will always help you to set it up.
Biggest ASNs in Russia
AS28840
OJSC OAO TATTELECOM
336,896 IPs
AS8369
Intersvyaz-2 JSC
326,656 IPs
AS12332
PJSC Rostelecom
303,104 IPs
AS2854
LLC Orange Business Services
265,216 IPs
AS41733
Perspectiva Ltd.
262,144 IPs
AS12768
JSC ER-Telecom Holding
152,064 IPs
AS35154
PJSC Rostelecom
147,456 IPs
AS31514
OOO Trivon Networks
139,520 IPs
AS29124
Iskratelecom CJSC
134,400 IPs
AS12772
JSC ER-Telecom Holding
123,136 IPs
AS42682
JSC ER-Telecom Holding
116,992 IPs
AS13118
PJSC Rostelecom
111,104 IPs
AS34533
JSC ER-Telecom Holding
102,656 IPs
AS8570
PJSC Rostelecom
102,400 IPs
AS34665
Petersburg Internet Network ltd.
97,536 IPs
AS31036
JSC ER-Telecom Holding
95,232 IPs
AS16301
PJSC Rostelecom
90,112 IPs
AS47165
Omskie kabelnye seti Ltd.
89,088 IPs
AS34584
PJSC Rostelecom
78,080 IPs
AS13056
PJSC Rostelecom
67,072 IPs
AS48524
INTERRA telecommunications group, Ltd.
64,512 IPs
AS56420
JSC ER-Telecom Holding
62,208 IPs
Why litport?
Litport provide private solutions since 2008, and offer public services since 2019. We are here to change the game.

Flexible pricing policy
In most of our locations we provide flexible packages that allow you to get best price and features ratio.

No contracts, no commitments
All our plans are short-term and can be cancelled at any time.

Custom software
Our website and infrastructure are managed by completely custom software made from the scratch. Designed and engineered by top notch professionals around the world specifically for litport and you.

Real support
We don't use robots to reply on your messages. Your question will be solved by top quality engineers of our support team. We also offer support via Skype, Telegram and email.

Rotating proxies
Our rotating proxy network let you get a new IP without any effort, thanks to our advanced proxy rotation. You can get IP from the same location or you can switch to another city, state or even country. All based on your rotation settings.

Fast and reliable
Run your requests at blazing 4G/LTE speeds as high as 50 Mbps.