Mobile proxy servers in Sochi, Krasnodar Krai
There are 229k Internet users in Sochi. Become one of them with our top quality proxy servers.
Leverage our sophisticated technology to get as many residential IPs as possible. Real engineers in support team.
We use only real sim-card and enterprise grade hardware to get top 4G/LTE speeds. No contracts, no commitments.

653,392 unique IPs
were used by our clients within past 24 hours

99.9% uptime
allows you to focus on your business goals

32% better
than the mobile residential proxy market average
Other big cities in Russia
Work with any software and any website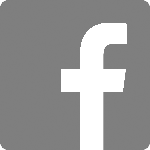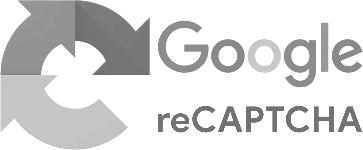 We guarantee work with any software that support HTTP proxies. In case of any issues our support will always help you to set it up.
Biggest ASNs in Russia
AS12332
PJSC Rostelecom
303,104 IPs
AS49505
OOO Network of data-centers Selectel
275,200 IPs
AS3267
The federal state autonomous educational establishment of additional professional education Center of Realization of State Educational Policy and Informational Technologies
272,640 IPs
AS41733
Perspectiva Ltd.
262,144 IPs
AS8615
Central Telegraph Public Joint-stock Company
262,144 IPs
AS15774
Joint Stock Company TransTeleCom
232,704 IPs
AS12695
LLC Digital Network
180,992 IPs
AS35154
PJSC Rostelecom
147,456 IPs
AS21017
PJSC Rostelecom
114,688 IPs
AS34533
JSC ER-Telecom Holding
102,656 IPs
AS34665
Petersburg Internet Network ltd.
97,536 IPs
AS51604
JSC ER-Telecom Holding
92,928 IPs
AS16301
PJSC Rostelecom
90,112 IPs
AS34137
PJSC Rostelecom
90,112 IPs
AS47165
Omskie kabelnye seti Ltd.
89,088 IPs
AS29456
PJSC Rostelecom
81,920 IPs
AS51645
JSC ER-Telecom Holding
68,096 IPs
AS2875
Joint Institute for Nuclear Research
65,536 IPs
AS48524
INTERRA telecommunications group, Ltd.
64,512 IPs
Is it the best proxy provider?
Litport provide private solutions since 2008, and offer public services since 2019. We are here to change the game.
—
Servers distribution
Our servers are located in different countries to provide you minimum ping to your proxy and get you maximum 4G/LTE speed.
—
Sharing know-how
You do web scraping, ad verification, SEO monitoring? We do that for many years on enterprise level. We know how to solve issues and how top quality proxy should work.
—
Flexible pricing policy
In most of our locations we provide flexible packages that allow you to get best price and features ratio.
—
Automated setup
For most of our proxies setup process work automatically, you get your proxy within minutes after the payment.
—
No blocks, no CAPTCHAs
Run your accounts and requests smoothly and forget about blocks, EV/PVs and CAPTCHAs.
—
Multiple ISPs
Most of our locations offer you multiple carriers to get maximum amount of unique mobile IPs in the area.