Mobile proxy servers in León, León Province
There are 95k Internet users in León. Become one of them with our top quality proxy servers.
Leverage our sophisticated technology to get as many residential IPs as possible. Satisfaction guarantee, 100% moneyback.
We use only real sim-card and enterprise grade hardware to get top 4G/LTE speeds. Competitive and flexible pricing.

885 GB
of data processed within past 24 hours

99.9% uptime
allows you to focus on your business goals

837,896 unique IPs
were used by our clients within past 24 hours
Other big cities in Spain
Work with any software and any website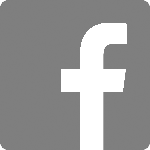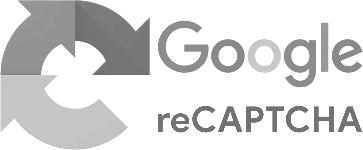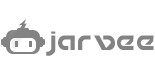 We guarantee work with any software that support HTTP proxies. In case of any issues our support will always help you to set it up.
Biggest ASNs in Spain
AS12338
Euskaltel S.A.
572,416 IPs
AS12946
R Cable y Telecable Telecomunicaciones, S.A.U.
246,784 IPs
AS12956
Telefonica International Wholesale Services II, S.L.U.
180,480 IPs
AS16299
XFERA Moviles S.A.
166,656 IPs
AS16153
Servei Catala de la Salut
65,536 IPs
AS16206
XFERA Moviles S.A.
54,784 IPs
AS207046
Xtudio Networks S.L.U.
48,384 IPs
AS39551
Centre de Telecomunicacions i Tecnologies de la Informacio de la Generalitat de Catalunya
32,768 IPs
AS50926
Infortelecom Hosting S.L.
29,952 IPs
AS21193
Centre de Telecomunicacions i Tecnologies de la Informacio de la Generalitat de Catalunya (CTTI)
24,576 IPs
AS201746
Olivenet Network S.L.
24,064 IPs
AS16030
Alta Tecnologia en Comunicacions, S.L
22,016 IPs
AS48427
VISOVISION S.L.
19,456 IPs
AS3324
Fujitsu Technology Solutions, S.A.
17,920 IPs
AS39020
Comvive Servidores S.L.
17,664 IPs
AS197722
Electrovideo Utrera S.A.
17,408 IPs
AS60609
APFUTURA INTERNACIONAL SOLUCIONES SL
16,896 IPs
AS200845
Avatel & Wikiker Telecom S.L.
16,384 IPs
AS39144
Redes Digitales de Telecomunicacion en Internet SL
16,384 IPs
AS9165
PROSODIE IBERICA SL
16,384 IPs
AS60203
Innovaciones Tecnlogicas del Sur S.L.
13,824 IPs
AS60273
ALTANETICA S.L.
12,288 IPs
AS202147
Vozplus Telecomunicaciones S.L.
12,288 IPs
AS200773
INFORMATICA FUENTEALBILLA S.L.
11,264 IPs
AS51223
TELE ALHAMA S.L
11,264 IPs
AS199952
Television Costablanca S.L.
10,752 IPs
AS206866
GARTEL, TELEFONIA Y COMUNICACION, S.L.
10,240 IPs
AS198760
Quattre Internet SL
10,240 IPs
Is it the best proxy provider?
Litport provide private solutions since 2008, and offer public services since 2019. We are here to change the game.

Rotating proxies
Our rotating proxy network let you get a new IP without any effort, thanks to our advanced proxy rotation. You can get IP from the same location or you can switch to another city, state or even country. All based on your rotation settings.

Automated setup
For most of our proxies setup process work automatically, you get your proxy within minutes after the payment.

Competitive pricing
We offer not only best prices among our competitors, but most flexible and advanced plans. Private devices, shared devices and shared pools.

Custom software
Our website and infrastructure are managed by completely custom software made from the scratch. Designed and engineered by top notch professionals around the world specifically for litport and you.

No blocks, no CAPTCHAs
Run your accounts and requests smoothly and forget about blocks, EV/PVs and CAPTCHAs.

Fast and reliable
Run your requests at blazing 4G/LTE speeds as high as 50 Mbps.