Mobile proxy servers in Ourense, Galicia
There are 83k Internet users in Ourense. Become one of them with our top quality proxy servers.
Leverage our sophisticated technology to get as many residential IPs as possible. No contracts, no commitments.
We use only real sim-card and enterprise grade hardware to get top 4G/LTE speeds. Change IP via API on demand.

45% faster
than the mobile residential proxy market average

99.9% uptime
allows you to focus on your business goals

4,700
happy customers from all over the world
Other big cities in Spain
Work with any software and any website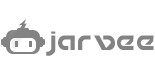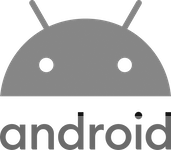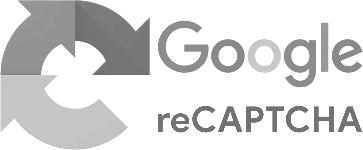 We guarantee work with any software that support HTTP proxies. In case of any issues our support will always help you to set it up.
Biggest ASNs in Spain
AS15704
XTRA TELECOM S.A.
617,216 IPs
AS12338
Euskaltel S.A.
572,416 IPs
AS12334
R Cable y Telecable Telecomunicaciones, S.A.U.
451,584 IPs
AS12946
R Cable y Telecable Telecomunicaciones, S.A.U.
246,784 IPs
AS12541
EVOLUTIO CLOUD ENABLER S.A. UNIPERSONAL
166,912 IPs
AS35699
Adamo Telecom Iberia S.A.
112,384 IPs
AS198096
Junta de Andalucia
67,584 IPs
AS207046
Xtudio Networks S.L.U.
48,384 IPs
AS20921
Orange Espagne SA
34,304 IPs
AS15915
World Wide Web Ibercom S.A.
24,576 IPs
AS57910
Soluciones Corporativas IP, SL
23,296 IPs
AS198193
Television por Cable Santa Pola, S.L.
23,040 IPs
AS15734
EQUINIX (SPAIN) ENTERPRISES SLU
22,016 IPs
AS48427
VISOVISION S.L.
19,456 IPs
AS15919
Servicios de Hosting en Internet S.A.
18,432 IPs
AS200738
Interfibra Telecomunicaciones, S.L.
18,176 IPs
AS39020
Comvive Servidores S.L.
17,664 IPs
AS50563
Onlycable Comunicaciones S.L.
17,408 IPs
AS60609
APFUTURA INTERNACIONAL SOLUCIONES SL
16,896 IPs
AS202766
Servicios Digitales Codinet S.L.
14,080 IPs
AS41368
TV ALMANSA, S.L.
13,056 IPs
AS57970
OLE COMUNICACION S.L.
12,288 IPs
AS3352
TELEFONICA DE ESPANA
10,580 IPs
AS197077
Axartel Comunicaciones S.L.
10,496 IPs
AS206866
GARTEL, TELEFONIA Y COMUNICACION, S.L.
10,240 IPs
AS16039
Knet Comunicaciones, S.L.
10,240 IPs
How litport is different?
Litport is designed and managed to provide you highest data quality and guaranteed anonymity.
—
Our own infrastructure
We own our devices and have a dedicated team to manage it 24/7/365. This way we can guarantee the best quality on the market.
—
Fast IP rotation
On most of our plans and proxies your IP will rotate instantly. In some cases it may take up to 20-30 seconds.
—
Scalable solutions
We serve companies at any sizes. From small startups to test an idea to enterprises to serve millions of requests.
—
IP rotation
Change IP address every X minutes for maximum anonymity and geographic coverage.
—
No contracts, no commitments
All our plans are short-term and can be cancelled at any time.
—
Custom software
Our website and infrastructure are managed by completely custom software made from the scratch. Designed and engineered by top notch professionals around the world specifically for litport and you.