Mobile proxy servers in Chudniv Raion, Zhytomyr Oblast
Become one of Internet users in Chudniv Raion with clean residential IP.
Leverage our sophisticated technology to get as many residential IPs as possible. Fast IP rotation.
We use only real sim-card and enterprise grade hardware to get top 4G/LTE speeds. Change IP via API on demand.

738,028 unique IPs
were used by our clients within past 24 hours

99.9% uptime
allows you to focus on your business goals

4,500
happy customers from all over the world
Other big cities in Ukraine
Work with any software and any website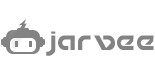 We guarantee work with any software that support HTTP proxies. In case of any issues our support will always help you to set it up.
Biggest ASNs in Ukraine
AS25229
Kyivski Telekomunikatsiyni Merezhi LLC
803,840 IPs
AS13188
CONTENT DELIVERY NETWORK LTD
410,624 IPs
AS39608
Lanet Network Ltd
271,872 IPs
AS6876
TENET Scientific Production Enterprise LLC
111,872 IPs
AS15377
ISP Fregat Ltd.
83,968 IPs
AS12294
PrJSC VF UKRAINE
73,728 IPs
AS31343
Intertelecom Ltd
61,952 IPs
AS29107
Private "Stock company "Sater"
54,016 IPs
AS12883
PRIVATE JOINT-STOCK COMPANY FARLEP-INVEST
38,400 IPs
AS30822
Private Enterprise Mageal
34,816 IPs
AS25500
Association of users of Ukrainian Research & Academic Network URAN
32,768 IPs
AS28907
Internet Invest Ltd.
32,000 IPs
AS35362
Company with additional responsibility "Company "BEST"
24,576 IPs
AS49332
SE Ltd Impulse TRK Impuls-TB
20,736 IPs
AS41709
Lugansky Merezhy Ltd
18,944 IPs
AS48031
PE Ivanov Vitaliy Sergeevich
18,688 IPs
AS50581
Ukrainian Telecommunication Group LLC
17,408 IPs
AS44416
Satellite Net Service LLC
16,640 IPs
AS43258
Centr Servisnogo Oblslugovuvannya Ltd
15,616 IPs
AS20714
Merlin-Telekom LLC
14,336 IPs
AS41665
Tehnologii Budushego LLC
14,336 IPs
AS25521
PJSC Industrial Media Network
13,824 IPs
Why litport?
Litport provide private solutions since 2008, and offer public services since 2019. We are here to change the game.

Private devices
All of our proxies are completely private and are not public proxies in any form.

Real support
We don't use robots to reply on your messages. Your question will be solved by top quality engineers of our support team. We also offer support via Skype, Telegram and email.

Our own infrastructure
We own our devices and have a dedicated team to manage it 24/7/365. This way we can guarantee the best quality on the market.
Wanna try best proxy solution? It is fast and easy.