Mobile proxy servers in Nizhyn, Chernihiv Oblast
There are 81k Internet users in Nizhyn. Become one of them with our top quality proxy servers.
Leverage our sophisticated technology to get as many residential IPs as possible. Competitive and flexible pricing.
We use only real sim-card and enterprise grade hardware to get top 4G/LTE speeds. No CAPTCHAs, blocks and verifications.

45% faster
than the mobile residential proxy market average

5,400
happy customers from all over the world

99.9% uptime
allows you to focus on your business goals
Other big cities in Ukraine
Work with any software and any website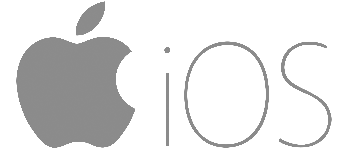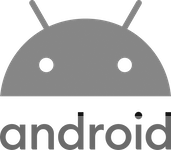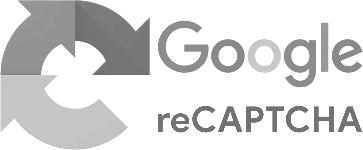 We guarantee work with any software that support HTTP proxies. In case of any issues our support will always help you to set it up.
Biggest ASNs in Ukraine
AS25229
Kyivski Telekomunikatsiyni Merezhi LLC
803,840 IPs
AS13188
CONTENT DELIVERY NETWORK LTD
410,624 IPs
AS3326
PRIVATE JOINT STOCK COMPANY DATAGROUP
160,256 IPs
AS6876
TENET Scientific Production Enterprise LLC
111,872 IPs
AS25133
LLC McLaut-Invest
104,192 IPs
AS3255
State Enterprise Scientific and Telecommunication Centre Ukrainian Academic and Research Network of the Institute for Condensed Matter Physics of the National Academy of Science of Ukraine (UARNet)
94,208 IPs
AS16223
Lanet Network Ltd
69,888 IPs
AS43554
Cifrovye Dispetcherskie Sistemy
65,280 IPs
AS31343
Intertelecom Ltd
61,952 IPs
AS12883
PRIVATE JOINT-STOCK COMPANY FARLEP-INVEST
38,400 IPs
AS34187
LLC Renome-Service
34,304 IPs
AS9205
"SATELIT SERVIS" Ltd
33,792 IPs
AS43139
Maximum-Net LLC
30,208 IPs
AS41911
Lanet Network Ltd
26,624 IPs
AS202103
Lanet Network Ltd
24,576 IPs
AS41709
Lugansky Merezhy Ltd
18,944 IPs
AS44416
Satellite Net Service LLC
16,640 IPs
AS47800
TOV Teleradiocompany Intermedia
16,640 IPs
AS29013
Telecommunication company Link Telecom LTD
16,384 IPs
AS24945
Telecommunication Company Vinteleport Ltd.
15,360 IPs
AS57093
Yalta-TV KOM Ltd.
13,824 IPs
AS35320
Eurotranstelecom Ltd
13,312 IPs
AS196767
Inmart-Internet LTD
13,312 IPs
How litport is different?
Litport provide private solutions since 2008, and offer public services since 2019. We are here to change the game.

Servers distribution
Our servers are located in different countries to provide you minimum ping to your proxy and get you maximum 4G/LTE speed.

Fast IP rotation
On most of our plans and proxies your IP will rotate instantly. In some cases it may take up to 20-30 seconds.

Top tier hardware
Our infrastructure is based on enterprise-level hardware to provide maximum security, sustainability and uptime.

IP rotation
Change IP address every X minutes for maximum anonymity and geographic coverage.

HTTP Protocol
Our proxies can work with any software that support HTTP proxies. Need SOCKS5? No worries, just contact us.

100% ethical and legal
No virus-infected computers, hacked phones and IoT. Our services are based on official contracts with mobile carriers around the world.