Mobile proxy servers in Shostka, Sumy Oblast
There are 68k Internet users in Shostka. Become one of them with our top quality proxy servers.
Leverage our sophisticated technology to get as many residential IPs as possible. Competitive and flexible pricing.
We use only real sim-card and enterprise grade hardware to get top 4G/LTE speeds. Fast IP rotation.

45% faster
than the mobile residential proxy market average

638 GB
of data processed within past 24 hours

541,203 unique IPs
were used by our clients within past 24 hours
Other big cities in Ukraine
Work with any software and any website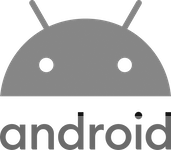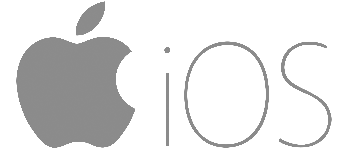 We guarantee work with any software that support HTTP proxies. In case of any issues our support will always help you to set it up.
Biggest ASNs in Ukraine
AS6877
PJSC Ukrtelecom
139,264 IPs
AS34700
MAXNET TELECOM, LTD
91,136 IPs
AS20590
Donbass Electronic Communications Ltd.
66,048 IPs
AS43554
Cifrovye Dispetcherskie Sistemy
65,280 IPs
AS29107
Private "Stock company "Sater"
54,016 IPs
AS12883
PRIVATE JOINT-STOCK COMPANY FARLEP-INVEST
38,400 IPs
AS34187
LLC Renome-Service
34,304 IPs
AS45025
Online Technologies LTD
31,744 IPs
AS41911
Lanet Network Ltd
26,624 IPs
AS202103
Lanet Network Ltd
24,576 IPs
AS200000
Hosting Ukraine LTD
23,040 IPs
AS48330
FOP Sinev Maksim Viktorovich
20,736 IPs
AS24881
Interphone Ltd.
20,480 IPs
AS42396
PJSC Telesystems of Ukraine
18,688 IPs
AS47678
"Sunline.net.ua" LTD
17,408 IPs
AS197726
Ukrainian Internet Names Center LTD
16,384 IPs
AS43258
Centr Servisnogo Oblslugovuvannya Ltd
15,616 IPs
AS24945
Telecommunication Company Vinteleport Ltd.
15,360 IPs
AS20714
Merlin-Telekom LLC
14,336 IPs
AS41665
Tehnologii Budushego LLC
14,336 IPs
AS25521
PJSC Industrial Media Network
13,824 IPs
AS196767
Inmart-Internet LTD
13,312 IPs
AS35320
Eurotranstelecom Ltd
13,312 IPs
Why litport?
Litport provide private solutions since 2008, and offer public services since 2019. We are here to change the game.

No blocks, no CAPTCHAs
Run your accounts and requests smoothly and forget about blocks, EV/PVs and CAPTCHAs.

Scalable solutions
We serve companies at any sizes. From small startups to test an idea to enterprises to serve millions of requests.

Backconnect Proxies
Our residential backconnect proxies manage IP rotation, you don't need to change any settings. Get new IP address every X minutes, or change it manually via API.

Fast IP rotation
On most of our plans and proxies your IP will rotate instantly. In some cases it may take up to 20-30 seconds.

Servers distribution
Our servers are located in different countries to provide you minimum ping to your proxy and get you maximum 4G/LTE speed.

Our own infrastructure
We own our devices and have a dedicated team to manage it 24/7/365. This way we can guarantee the best quality on the market.