Proxy service provider for social media
Social networks are huge platforms for making money. Here you can find businessmen who are interested in buying large quantities of goods; people interested in designer renovation - in general, paying clients in any area.
Needless to say, all data on the Internet is recorded on companies' servers. Often posted outside our country. And if you want to hide your data, then using individual social media proxies will be a much safer solution.

32% better
than the mobile residential proxy market average

677 GB
of data processed within past 24 hours

268,406 unique IPs
were used by our clients within past 24 hours
Advantages of using a proxy server for social media
The advantages of using a proxy for social networks are the following:
Reduce loading times. Social network proxies provide the fastest speed for efficient operation.
Hide your IP address. Many internet users want to hide their IP addresses for security reasons. Social networks place a limit on the number of accounts that can be launched from a single IP address. A proxy server can help users bypass these restrictions as well as prohibitions.
Unwanted website filter. Social media proxies not only make it easier to access location-restricted websites and services or bypass IP address restrictions, but they can also filter content and unwanted websites.
Manage a large number of accounts. Social networks are very strict about the maximum number of accounts that can be managed from a single IP address. This number is usually limited to 5.
Increasing brand awareness. Using a social media proxy can increase brand awareness due to the opportunities multiple IPs and accounts can provide to increase subscribers.
Make an impression on social media. Using a social network proxy will shorten loading times, improve your browsing efficiency and provide anonymous browsing.
How do proxies for social networks work
Social media proxies work just like any other type of proxy. They act as intermediaries between you and the web content that you want to access. This changes the IP address that appears when you visit sites like these and obscures your real location on the web.
Any device or software on the Internet usually performs one of two functions: a client or a server. Your browser, as a client, communicates with servers to request data. When you visit a page in your browser, you are sending a request to the page's web server.
If you work without a proxy, your computer communicates directly with web servers. This means your IP is known to social networks. Therefore, restrictions can be imposed on it. A social media proxy will allow you to bypass the restrictions.
Work with any software and any website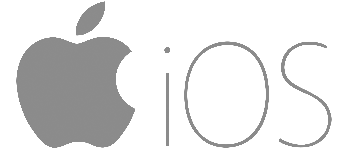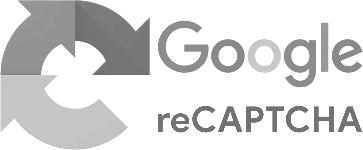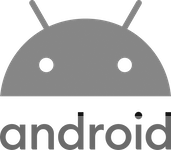 We guarantee work with any software that support HTTP proxies. In case of any issues our support will always help you to set it up.
Don't use free proxies
Before connecting to a free proxy server, you need to figure out whether it encrypts traffic or only promises. Both the speed and the security of the connection will likely leave much to be desired.
There're several disadvantages of free proxies:
it's problematic to find working proxies;
unstable work (overtime, they cease to operate or become paid);
slow data download speed;
frequent failures due to overloads;
low probability of maintaining confidentiality;
high risk of IP blocking;
most free proxies are not secure for your device;
there is no possibility of flexible customization for a specific task.
Social media proxy service for automation
To build a positive brand image, you need multiple social media accounts. This will indicate your presence and activity on various platforms.
If you massively create social media accounts from one IP address and set up automatic mailing, they will be blocked.
The role of the proxy for social networks is very important here. You can set up automatic posting without worrying about being blocked.
Our process is simple and easy.
Get your proxy in 60 seconds.
For most of our proxy packages we have automated system that will create an account and issue a new proxy for you. Typically we process your order under 60 seconds. Yes, this is that easy and fast.
Select proxy package
Make a payment
Get proxy details in your panel and email
Get a proxy in any country with litport.net
You can buy social media proxies on litport. By contacting us, you get the opportunity to use flexible plans. The stability of the work of litport social media proxies is ensured by the availability of its infrastructure and innovative equipment.
No limits on data transfer, solutions for any company and type of business, automatic installation after payment — these are the advantages of litport. Choose the country where you need a proxy and get the best deal now.
Our most popular locations