What is a mobile proxy server & how do mobile proxies work?
published 2021-08-16
by Amanda Williams
11,530 views

Amanda Williams
Amanda is a content marketing professional at litport.net who helps our customers to find the best proxy solutions for their business goals. 10+ years of work with privacy tools and MS degree in Computer Science make her really unique part of our team.
If you are professionally engaged in SMM or web scraping, then you should face the termin "proxy". Almost every third-party service, after registering or installing an application on a smartphone, asks for permission to use a proxy. As an option — ask to enter your data. Mobile proxies are needed for parsing subscribers or posts mentioning a topic, analyzing competitor profiles, etc. If you don't use them, your account may be blocked due to a huge number of requests to the server. It will take a long time to explain with the administration of social networks and the client who provided you with access to his account.
In the article, we will tell you what mobile proxies are, what are their advantages, and where to buy them.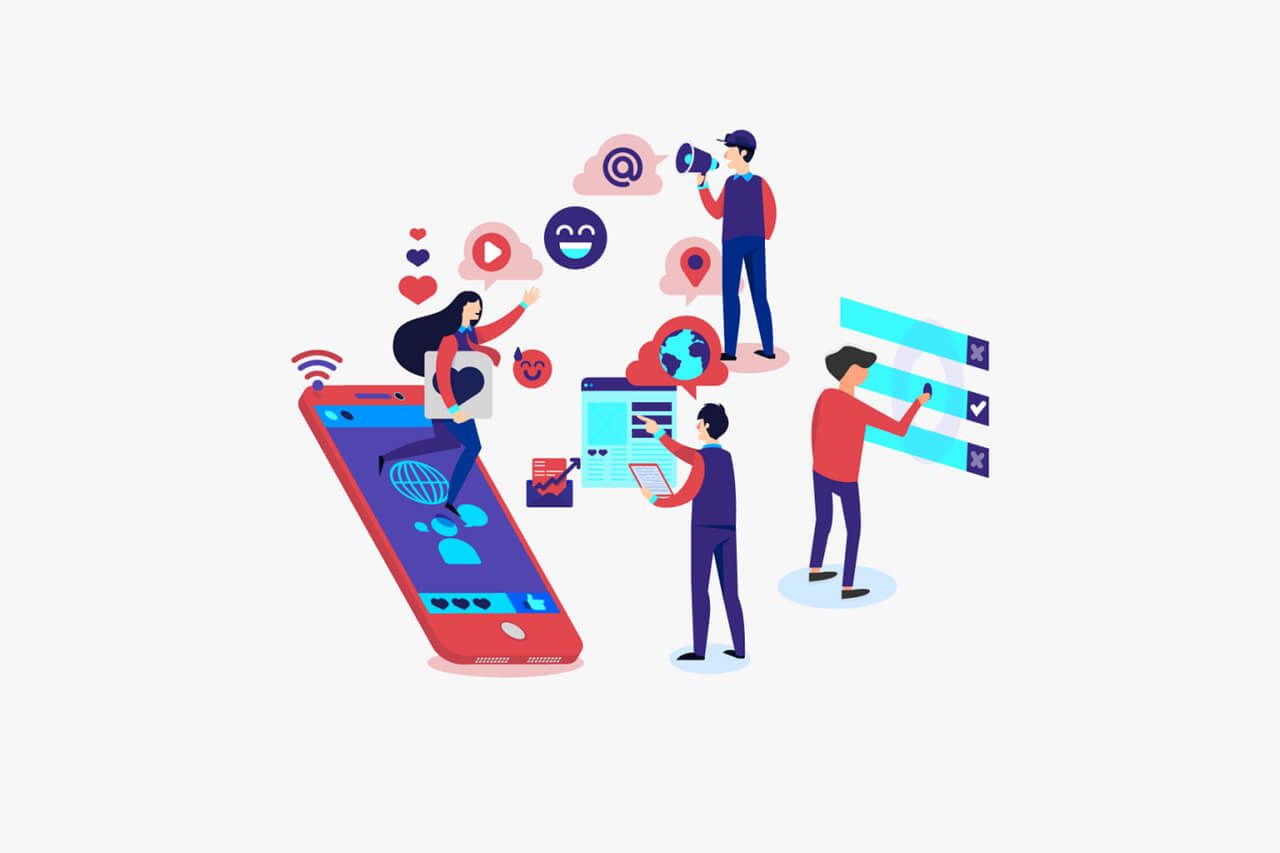 What are mobile proxies?
Mobile proxies are also called rotating or backconnect-proxy. This technology is completely legally used by mobile operators. Mobile proxies use multiple IPs from which the source server receives requests from users when they access the network from smartphones and tablets. Target servers cannot block such addresses, even if they receive a huge number of requests from them.
The source server "understands" that the high load from one IP is not associated with spam actions by one client, but with the completely natural behavior of hundreds or even thousands of users. Therefore, he has to relax the restrictions on mobile proxies.
Benefits of a mobile proxy server
Benefits of a mobile proxy server are the following:
No blocking by resources. The target server blocks server proxies when it receives an unnatural number of requests from one IP. Sites and social networks do not block mobile proxy addresses, as thousands of users who comply with the site's rules will suffer from such actions.
Convenience, time-saving, and reliability. When you buy server proxies, you get one IP address. Any suspicious activity from him = ban from the site. With mobile proxies, you get a pool of IP addresses that automatically change within a given time range. At the same time, you do not need to manually change anything in the settings of programs and applications.
Bypassing checks on target servers. Server proxies show target servers' IPs belonging to data centers. The data of such equipment can't be used by individuals from computers and mobile devices, therefore, blocking can be obtained at the very first stage of verification.
Mobile proxies provide IP addresses that regular users use. Moreover, in addition to the address, they show the correct time zone and OS fingerprint. The server of the site has no doubts that the request is made by an ordinary person, and not by a robot.
Value for money. Server proxies are cheap, but you'll have to invest over and over again when site servers start blocking IPs. Rotating proxies are more expensive, as the service provider has to buy special equipment and SIM cards through which users will connect to 3G / 4G networks of mobile operators. But the high price is justified by bypassing checks, increased protection against blocking, and other listed advantages, as well as the ability to use more accounts simultaneously than on server proxies.
What mobile proxies are needed for:
marketers and SEO specialists — when parsing competitors, collecting requests for the semantic core, mass posting of content on several client accounts, analyzing subscribers' actions, etc.
affiliate marketers, contextual and targeted advertising specialists — for pharming accounts and launching advertising campaigns from multi-accounts;
for software developers — during the automated promotion or launching their private software, when it is necessary to bypass the checks of source servers;
bloggers — to launch mass-following and mass-liking, analyze competitors' profiles, track statistics of their account;
ordinary users — when it is necessary to ensure the anonymity of actions on the network.
You don't have to worry about whether the server will block your account or not while performing your daily routine tasks with this kind of software. Saving time, nerves and energy is evident.
How do mobile proxies work?
There're quite a few approaches to implementing a mobile proxy. Many services and companies use different approaches to create mobile proxies. The most efficient and reliable one is traffic redirection from real SIM cards to internal servers.
Unconditional advantage is the use of real mobile devices when working with a SIM card and the mobile operator's network as a whole. The mobile device is completely validly authenticated in the network of the mobile operator, with the entry of the IMEI in the register of the cellular node. After that, the proxy server begins to control the data transmission through these mobile devices, allowing any requests to be passed through the mobile Internet in the GSM operator's network.
Mobile proxy servers allow you to create a high-quality access control system, can limit bandwidth on a single channel, create dynamic pools of mobile IP addresses and implement mobile proxies on different protocols (SOCKS5, HTTPS).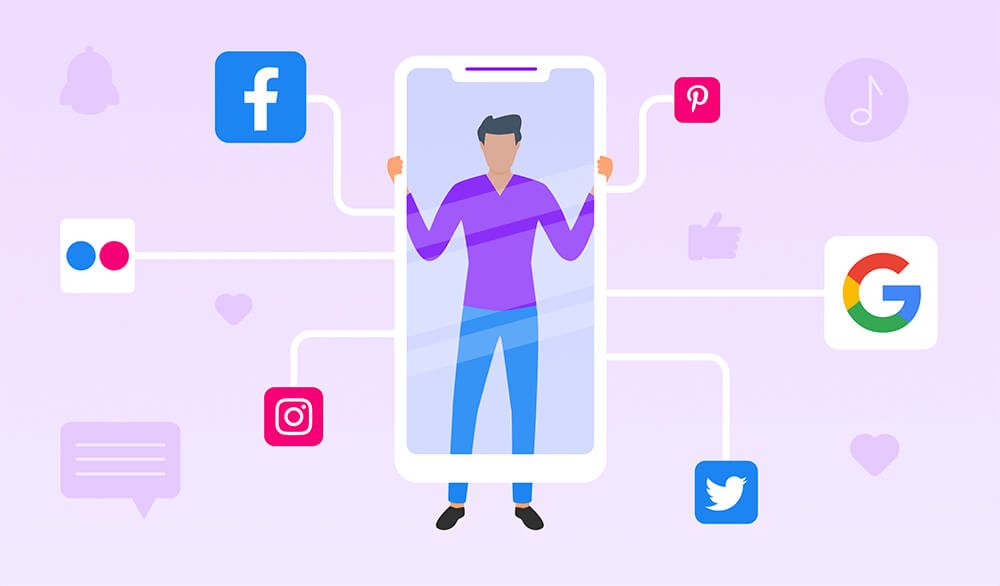 Why do you need mobile proxies
Mobile proxies are needed to reduce the risk of spam blocking when working with social networks. Most often they are also used for:
mass registration of accounts in social networks, messengers, etc.;
mass following, mass liking, masslooking;
to sending comments and send messages to direct;
for traffic arbitrage in order to create multi-accounts in advertising systems;
private users in order to maintain anonymity.
How to get a mobile proxy
Before buying mobile proxies, you need to study the algorithm of actions, the service's compliance with the restrictions, and the likelihood of blocking risks. Unfortunately, some companies offer incomplete or outdated solutions. Using such proxies, you risk your and your client's account, and this is a waste of time, nerves, and money.
To get a high-quality mobile proxy, please, contact Litport. We have been offering Residential Proxies in various countries at competitive prices since 2008.
By contacting Litport, you get the following benefits:
The infrastructure is based on high-quality hardware to provide maximum security and system stability.
We offer one-stop solutions for any company. Here you will find proxies for both startups and corporations.
The company's servers are located in different countries. This allows you to provide maximum ping and 4G / LTE speeds.
We do not use any third-party software. It also allows you to significantly increase the quality of the services provided.
Thanks to mobile proxies from Litport, you can build a stable working business and achieve your goals.
Using proxies from Litport, you can do web scraping, ad verification, SEO monitoring. We provide you with the best possible opportunity so that you can perform at the best possible level.
Litport has plans for 1 day. This will allow you to test the quality of the product and decide on its further use.
In conclusion
Mobile proxies will allow you to make your work on the Internet easier. You will not face the problem of blocking your account with other resources. Quality solutions will save you time, effort, and money. Choose quality proxy providers and achieve your goals.
Don't miss our other articles!
We post frequently about different topics around proxy servers. Mobile, datacenter, residential, manuals and tutorials, use cases, and many other interesting stuff.