Mobile proxy servers in N'zeto, Zaire Province
Become one of Internet users in N'zeto with clean residential IP.
Leverage our sophisticated technology to get as many residential IPs as possible. Competitive and flexible pricing.
We use only real sim-card and enterprise grade hardware to get top 4G/LTE speeds. No contracts, no commitments.

5,400
happy customers from all over the world

484,228 unique IPs
were used by our clients within past 24 hours

45% faster
than the mobile residential proxy market average
Other big cities in Angola
Work with any software and any website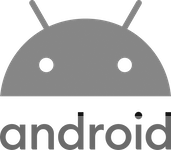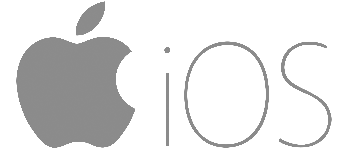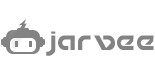 We guarantee work with any software that support HTTP proxies. In case of any issues our support will always help you to set it up.
Biggest ASNs in Angola
AS37081
Movicel Telecomunicacoes S.A.
180,224 IPs
AS36907
TV CABO ANGOLA LDA
74,752 IPs
AS37645
Finstar - Sociedade de Investimento e Participacoes S.A
50,176 IPs
AS327806
CENTRO NACIONAL DAS TECNOLOGIAS DE INFORMACAO
32,768 IPs
AS17400
MSTelcom-Mercury Servicos de Telecomunicacoes, S.A.R.L
12,544 IPs
AS36881
Multitel Servicos de Telecomunicacoes
3,072 IPs
AS37011
Mundo Startel SA
2,048 IPs
AS328495
CableLink Telecomunicações Limitada
2,048 IPs
AS327932
CONNECTIS-DATA ANGOLA LDA
1,280 IPs
AS328111
IP WORLD - Sociedade de servicos e telecomunicacoes Limitada
1,024 IPs
AS328154
NETSPACE -SERVICOS DE TELECOMUNICACOES, LDA
1,024 IPs
AS37062
Banco de Negocios Internacional
512 IPs
AS37036
Banco de Fomento Angola, S.A
256 IPs
AS328283
Banco de Poupança e Crédito S.A
256 IPs
AS327918
Associacao Escola Internacional de Luanda
256 IPs
AS328273
BCS- Banco de Credito do Sul, S.A.
256 IPs
AS36936
Banco Angolano de Investimentos
256 IPs
AS37267
Banco Caixa Geral Totta de Angola
256 IPs
AS37318
Banco Economico,S.A
256 IPs
AS327691
Banco Privado Atlantico
256 IPs
AS328718
ANYCONNECT- Tecnologias e Telecomunicações S.A
0 IPs
AS37383
Ponto de Intercambio Internet Angola (Angola IXP)
0 IPs
AS328669
BOLSA DE DÍVIDA E VALORES DE ANGOLA, SGMR, S.A
0 IPs
Is it the best proxy provider?
Litport is designed and managed to provide you highest data quality and guaranteed anonymity.

Scalable solutions
We serve companies at any sizes. From small startups to test an idea to enterprises to serve millions of requests.

Sticky IP address
Sticky session is important for testing and many other purposes, we know it. Our rotation settings provide maximum flexibility to get new IP only when you need it.

Automated setup
For most of our proxies setup process work automatically, you get your proxy within minutes after the payment.

Proxy pool growth
We constantly work on expanding our proxy pool to give you the best possible geo coverage with fast speed and low latency.

Competitive pricing
We offer not only best prices among our competitors, but most flexible and advanced plans. Private devices, shared devices and shared pools.

Fast IP rotation
On most of our plans and proxies your IP will rotate instantly. In some cases it may take up to 20-30 seconds.