Mobile proxy servers in Djibo, Sahel Region
There are 16k Internet users in Djibo. Become one of them with our top quality proxy servers.
Leverage our sophisticated technology to get as many residential IPs as possible. Competitive and flexible pricing.
We use only real sim-card and enterprise grade hardware to get top 4G/LTE speeds. Change IP via API on demand.

296,885 unique IPs
were used by our clients within past 24 hours

5,300
happy customers from all over the world

45% faster
than the mobile residential proxy market average
Other big cities in Burkina Faso
Work with any software and any website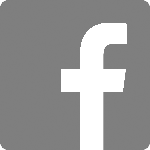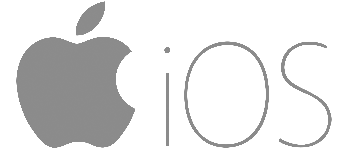 We guarantee work with any software that support HTTP proxies. In case of any issues our support will always help you to set it up.
Biggest ASNs in Burkina Faso
AS37577
Orange Burkina Faso
204,032 IPs
AS25543
ONATEL (Office National des Telecommunications, PTT)
29,440 IPs
AS37721
Virtual Technologies & Solutions
12,288 IPs
AS37073
Internet Puissance Plus Burkina SA
4,096 IPs
AS37008
Alink Telecom Faso
1,536 IPs
AS328316
Point d'Atterissement Virtuel - Burkina Faso
768 IPs
AS328627
Agence des technologies de communication et de sécurite (A.T.C.S)
512 IPs
AS328215
Universal Communication SA
256 IPs
AS327871
Agence Nationale de Promotion des TIC (ANPTIC)
256 IPs
AS328330
Agence Nationale de Sécurité des Systèmes d'Information (ANSSI)
256 IPs
AS328010
Burkina Faso Internet EXchange Point ( BFIX)
256 IPs
AS328245
Autorite de Regulation des Communications Electroniques et des Postes
256 IPs
AS328448
La Direction générale des impôts
256 IPs
AS328432
NORTH STAR INTERNATIONAL
256 IPs
AS37716
Burkina Faso Internet EXchange Point ( BFIX)
0 IPs
AS37648
Union Economique et Monetaire Ouest Africaine (UEMOA)
0 IPs
Is it the best proxy provider?
Litport is designed and managed to provide you highest data quality and guaranteed anonymity.

Sharing know-how
You do web scraping, ad verification, SEO monitoring? We do that for many years on enterprise level. We know how to solve issues and how top quality proxy should work.

Proxy pool growth
We constantly work on expanding our proxy pool to give you the best possible geo coverage with fast speed and low latency.

Shared or private
Our plans will satisfy any needs. Private devices, shared devices and shared pools. Save money and get the best performance.

Scalable solutions
We serve companies at any sizes. From small startups to test an idea to enterprises to serve millions of requests.

Private devices
All of our proxies are completely private and are not public proxies in any form.

Our own infrastructure
We own our devices and have a dedicated team to manage it 24/7/365. This way we can guarantee the best quality on the market.