Mobile proxy servers in Río Cuarto, Córdoba Province
There are 108k Internet users in Río Cuarto. Become one of them with our top quality proxy servers.
Leverage our sophisticated technology to get as many residential IPs as possible. Fast IP rotation.
We use only real sim-card and enterprise grade hardware to get top 4G/LTE speeds. Real engineers in support team.

99.9% uptime
allows you to focus on your business goals

769 GB
of data processed within past 24 hours

45% faster
than the mobile residential proxy market average
Other big cities in Argentina
Work with any software and any website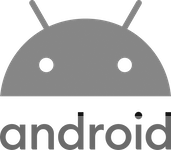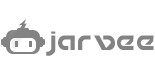 We guarantee work with any software that support HTTP proxies. In case of any issues our support will always help you to set it up.
Biggest ASNs in Argentina
AS11664
Techtel LMDS Comunicaciones Interactivas S.A.
857,344 IPs
AS10834
Telefonica de Argentina
386,816 IPs
AS27983
Red Intercable Digital S.A.
112,896 IPs
AS26608
Telecom Argentina S.A.
90,112 IPs
AS7417
Ministry of Economy
65,536 IPs
AS52308
AGUAS DEL COLORADO SAPEM
28,416 IPs
AS4387
Secretaria de Ciencia y Tecnologia - Red Cientific
19,712 IPs
AS14232
Cooperativa Telefónica Pinamar Ltda.
18,432 IPs
AS52444
Pogliotti & Pogliotti Construcciones S.A.
17,920 IPs
AS52347
HOSTCLICK, de DUCA GRACIELA MIRTA
15,872 IPs
AS264830
Coop. de Luz y Fuerza Eléct. Industria y Otros Serv. Públicos,Vivienda y Crédito de Punta Alta Ltda
11,520 IPs
AS262932
COMPAÑIA DE CIRCUITOS CERRADOS S.A.
11,264 IPs
AS52369
NEOPHONE ARGENTINA SRL
10,240 IPs
AS52465
WNet Internet y Hosting
9,728 IPs
AS27987
NODOCOOP Federación de Cooperativas Ltda.
9,216 IPs
AS52364
COOP DE TELECOM.,DE SERVICIOS MULTIPLES,VIVIENDA,PROVISION Y CONSUMO DE FUNES LTDA.
9,216 IPs
AS17069
Coop Telefonica Villa Gesell Ltda
9,216 IPs
AS262231
COOP. ELÉCTRICA Y DE SERVICIOS MARIANO MORENO LTDA.
8,704 IPs
AS265816
DELCO IMAGEN S.A.
8,448 IPs
AS52268
COPELCO LTDA. (CUTRAL-CO)
8,192 IPs
AS27883
Universidad Tecnologica Nacional
8,192 IPs
AS26593
Telespazio Argentina
7,936 IPs
AS27827
Gualberto Larrauri
7,680 IPs
How litport is different?
Litport provide private solutions since 2008, and offer public services since 2019. We are here to change the game.

Authentication by user/pass or by IP
Easily authenticate using username and password, or whitelist your IP as an alternative.

Real support
We don't use robots to reply on your messages. Your question will be solved by top quality engineers of our support team. We also offer support via Skype, Telegram and email.

Flexible pricing policy
In most of our locations we provide flexible packages that allow you to get best price and features ratio.
Wanna try best proxy solution? It is fast and easy.