Mobile proxy servers in Camiri, Santa Cruz Department
There are 20k Internet users in Camiri. Become one of them with our top quality proxy servers.
Leverage our sophisticated technology to get as many residential IPs as possible. No contracts, no commitments.
We use only real sim-card and enterprise grade hardware to get top 4G/LTE speeds. Satisfaction guarantee, 100% moneyback.

971,254 unique IPs
were used by our clients within past 24 hours

612 GB
of data processed within past 24 hours

99.9% uptime
allows you to focus on your business goals
Other big cities in Bolivia
Work with any software and any website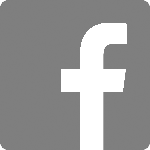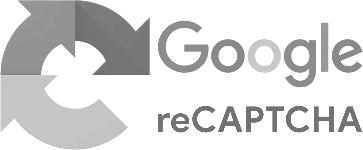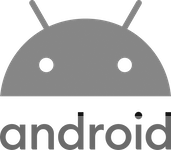 We guarantee work with any software that support HTTP proxies. In case of any issues our support will always help you to set it up.
Biggest ASNs in Bolivia
AS28024
Nuevatel PCS de Bolivia S.A.
428,032 IPs
AS6568
Entel S.A. - EntelNet
245,760 IPs
AS26210
AXS Bolivia S. A.
53,504 IPs
AS27882
Telefónica Celular de Bolivia S.A.
44,544 IPs
AS27828
UNIVERSIDAD MAYOR DE SAN ANDRES
4,096 IPs
AS265779
AUTORIDAD DE SUPERVISIÓN DEL SISTEMA FINANCIERO (ASFI)
1,024 IPs
AS270045
TELECOMUNICACIONES OPORTUNAS INTELIGENTES SRL
1,024 IPs
AS61458
GOBIERNO AUTÓNOMO MUNICIPAL DE LA PAZ
1,024 IPs
AS265880
CORPORACION VISTA COBIJA S.R.L.
1,024 IPs
AS267770
COTEGUA LTDA (Coop. de Telecomunicaciones Guayaramerin Ltda.)
1,024 IPs
AS267685
SIRIO TELECOMUNICACIONES S.R.L
768 IPs
AS269797
LOCH TEL SRL (GOLOCHTEL)
768 IPs
AS264858
Servicio de Impuestos Nacionales
512 IPs
AS264690
BANCO SOLIDARIO S.A.
512 IPs
AS61475
UNIVERSIDAD CATÓLICA BOLIVIANA SAN PABLO
256 IPs
AS266723
BANCO PARA EL FOMENTO A INICIATIVAS ECONOMICAS S.A.
256 IPs
AS264747
Agencia Nacional de Hidrocarburos
256 IPs
AS265670
BANCO NACIONAL DE BOLIVIA S.A.
256 IPs
AS264855
COTERI LTDA (Cooperativa de telefonos Riberalta Ltda)
0 IPs
AS64119
AUTORIDAD DE REGULACIÓN Y FISCALIZACIÓN DE TELECOMUNICACIONES Y TRANSPORTES
0 IPs
AS270038
ITC SERVICIOS S.R.L.
0 IPs
AS13521
Infonet ISP, Bolivia SRL.
0 IPs
AS270090
FUNDACIÓN UNIVERSIDAD PRIVADA DE SANTA CRUZ DE LA SIERRA - UPSA
0 IPs
How litport is different?
Litport is designed and managed to provide you highest data quality and guaranteed anonymity.

Anonymous Proxies
All proxies in our system are anonymous. We don't use any extra headers keeping private your original IP and location.

No blocks, no CAPTCHAs
Run your accounts and requests smoothly and forget about blocks, EV/PVs and CAPTCHAs.

Unmetered Bandwidth
There are no limitations on data transfer. Focus on your business, don't worry about traffic.
Wanna try best proxy solution? It is fast and easy.