Mobile proxy servers in Guayaquil, Guayas Province
There are 2m Internet users in Guayaquil. Become one of them with our top quality proxy servers.
Leverage our sophisticated technology to get as many residential IPs as possible. No CAPTCHAs, blocks and verifications.
We use only real sim-card and enterprise grade hardware to get top 4G/LTE speeds. Real engineers in support team.

4,700
happy customers from all over the world

188,405 unique IPs
were used by our clients within past 24 hours

337 GB
of data processed within past 24 hours
Other big cities in Ecuador
Work with any software and any website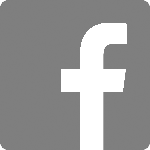 We guarantee work with any software that support HTTP proxies. In case of any issues our support will always help you to set it up.
Biggest ASNs in Ecuador
AS14420
CORPORACION NACIONAL DE TELECOMUNICACIONES - CNT EP
4,096 IPs
AS26613
CORPORACION NACIONAL DE TELECOMUNICACIONES - CNT EP
2,048 IPs
AS264825
TELEALFACOM CIA. LTDA.
2,048 IPs
AS267684
VISIONMAGICA SOCIEDAD ANONIMA
1,536 IPs
AS52458
WISP INTERNET ECUADOR
1,024 IPs
AS265632
ANGEL BENIGNO CONDOLO GUAYA
1,024 IPs
AS265724
Teneda Corporación CIA. LTDA
1,024 IPs
AS269935
TAPIA FLORES OSCAR ALDO (FIBRANET ZAMORA)
1,024 IPs
AS265657
SERVICABLE CIA. LTDA.
1,024 IPs
AS265711
KOLVECH S.A. (TELECOMVAS)
1,024 IPs
AS269992
Universidad de Guayaquil
1,024 IPs
AS264746
María Teresa Vivar (CITYCOM)
1,024 IPs
AS269806
PEREZ TITO JULIO CESAR(FASTNETT)
1,024 IPs
AS265863
JEA.PC COMUNICACIONES S.A.
768 IPs
AS266856
BRAVO BARAHONA WILLIAM ALBERTO(NUBESMART)
512 IPs
AS266880
BENALCAZAR ROMERO LEONARDO ISRAEL (MAXXNET)
256 IPs
How litport is different?
Litport is designed and managed to provide you highest data quality and guaranteed anonymity.
—
Unmetered Bandwidth
There are no limitations on data transfer. Focus on your business, don't worry about traffic.
—
Shared or private
Our plans will satisfy any needs. Private devices, shared devices and shared pools. Save money and get the best performance.
—
100% ethical and legal
No virus-infected computers, hacked phones and IoT. Our services are based on official contracts with mobile carriers around the world.
—
Authentication by user/pass or by IP
Easily authenticate using username and password, or whitelist your IP as an alternative.
—
Proxy pool growth
We constantly work on expanding our proxy pool to give you the best possible geo coverage with fast speed and low latency.
—
1 day plans
We have plans for just one day. Get it for quick use and testing purposes.