Mobile proxy servers in Jutiapa, Jutiapa Department
There are 35k Internet users in Jutiapa. Become one of them with our top quality proxy servers.
Leverage our sophisticated technology to get as many residential IPs as possible. No contracts, no commitments.
We use only real sim-card and enterprise grade hardware to get top 4G/LTE speeds. No CAPTCHAs, blocks and verifications.

5,400
happy customers from all over the world

986 GB
of data processed within past 24 hours

99.9% uptime
allows you to focus on your business goals
Other big cities in Guatemala
Work with any software and any website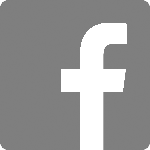 We guarantee work with any software that support HTTP proxies. In case of any issues our support will always help you to set it up.
Biggest ASNs in Guatemala
AS20299
Newcom Limited
117,504 IPs
AS23243
COMCEL GUATEMALA S.A.
41,216 IPs
AS27737
Cablenet, S. A.
12,288 IPs
AS52362
Servicios Innovadores de Comunicación y Entretenimiento, S.A.
9,984 IPs
AS28049
ISP SOLUTIONS S.A.
4,096 IPs
AS10586
OSI de Guatemala
3,584 IPs
AS265684
INVERSIONES GRAJEDA ANDRADE S.A
3,072 IPs
AS264637
Blue Consulting Group, S. A.
2,816 IPs
AS269923
IHA Futura, S.A.
1,280 IPs
AS267713
JORGE MARIO, MENDOZA LUX (PUNTO-NET)
1,024 IPs
AS269964
TV CABLE UNIVERSAL S.A
1,024 IPs
AS269840
SUPERWIFI DE GUATEMALA S.A
1,024 IPs
AS264764
Innova Outsourcing S.A
1,024 IPs
AS266755
CONECTIVIDAD Y TECNOLOGIA S.A.
768 IPs
AS267828
Señal Nacional S.A.
768 IPs
AS27654
Universidad Francisco Marroquin
512 IPs
AS263231
MOBILE WORLD, S.A.
512 IPs
AS52451
Superintendencia de Administración tributaria
256 IPs
AS267715
RED CENTROAMERICANA DE TELECOMUNICACIONES S.A, SUCURSAL GUATEMALA, SOCIEDAD EXTRANJERA
256 IPs
AS269830
Javier Eduardo Mayorga Garrido(NETS)
256 IPs
AS263714
APICASA S.A. (MEGAPACA)
256 IPs
AS270036
OSCAR ANIBAL, ZETINO HERNANDEZ (NORTEVISION)
0 IPs
AS52276
UFINET Guatemala S. A.
0 IPs
AS19767
Global One Guatemala
0 IPs
AS269951
Banco Promerica Sociedad Anónima
0 IPs
AS27825
Ventana Networks, S.A.
0 IPs
How litport is different?
Litport is designed and managed to provide you highest data quality and guaranteed anonymity.
—
Only legal devices
Our network consists of only legal endpoints which is 100% under our control. We don't use any botnets, malware, or infected IoT devices.
—
HTTP Protocol
Our proxies can work with any software that support HTTP proxies. Need SOCKS5? No worries, just contact us.
—
Flexible pricing policy
In most of our locations we provide flexible packages that allow you to get best price and features ratio.
—
Rotating proxies
Our rotating proxy network let you get a new IP without any effort, thanks to our advanced proxy rotation. You can get IP from the same location or you can switch to another city, state or even country. All based on your rotation settings.
—
Satisfaction guarantee
Order any package, give it a test. If it doesn't work for you, we will make 100% refund.
See our ToS for details.
—
Authentication by user/pass or by IP
Easily authenticate using username and password, or whitelist your IP as an alternative.