Mobile proxy servers in San Diego, California
There are 2m Internet users in San Diego. Become one of them with our top quality proxy servers.
Leverage our sophisticated technology to get as many residential IPs as possible. Fast IP rotation.
We use only real sim-card and enterprise grade hardware to get top 4G/LTE speeds. Change IP via API on demand.

99.9% uptime
allows you to focus on your business goals

32% better
than the mobile residential proxy market average

989 GB
of data processed within past 24 hours
Other big cities in United States
Work with any software and any website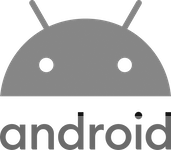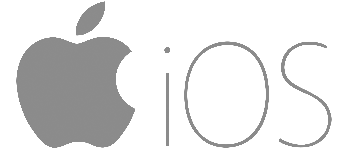 We guarantee work with any software that support HTTP proxies. In case of any issues our support will always help you to set it up.
Biggest ASNs in United States
AS26496
GoDaddy.com, LLC
935,168 IPs
AS297
National Aeronautics and Space Administration
932,608 IPs
AS8103
Florida Department of Management Services - Division of Telecommunications
812,544 IPs
AS46887
Lightower Fiber Networks I, LLC
788,736 IPs
AS2379
CenturyLink Communications, LLC
779,264 IPs
AS7160
Oracle Corporation
759,040 IPs
AS703
MCI Communications Services, Inc. d/b/a Verizon Business
718,592 IPs
AS1540
Headquarters, USAISC
711,936 IPs
AS7726
FedEx Internet Technologies Corporation
657,920 IPs
AS7046
MCI Communications Services, Inc. d/b/a Verizon Business
656,896 IPs
AS87
Indiana University
655,616 IPs
AS3128
University of Wisconsin System
655,360 IPs
AS2897
Georgia Technology Authority
590,080 IPs
AS33651
Comcast Cable Communications, LLC
454,656 IPs
AS35908
Krypt Technologies
435,200 IPs
AS18747
IFX Corporation
433,408 IPs
AS10753
Level 3 Parent, LLC
426,240 IPs
AS10782
Hewlett-Packard Company
411,648 IPs
AS8070
Microsoft Corporation
411,648 IPs
AS6559
State of NC - State Telecommunications Services
410,368 IPs
AS11022
Alabanza, Inc.
377,856 IPs
AS1767
Indiana Higher Education Telecommunication System
376,832 IPs
Why litport?
Litport is designed and managed to provide you highest data quality and guaranteed anonymity.

Shared or private
Our plans will satisfy any needs. Private devices, shared devices and shared pools. Save money and get the best performance.

Backconnect Proxies
Our residential backconnect proxies manage IP rotation, you don't need to change any settings. Get new IP address every X minutes, or change it manually via API.

Fast and reliable
Run your requests at blazing 4G/LTE speeds as high as 50 Mbps.
Wanna try best proxy solution? It is fast and easy.