Mobile proxy servers in Los Angeles, California
There are 9m Internet users in Los Angeles. Become one of them with our top quality proxy servers.
Leverage our sophisticated technology to get as many residential IPs as possible. Fast IP rotation.
We use only real sim-card and enterprise grade hardware to get top 4G/LTE speeds. Real engineers in support team.

244 GB
of data processed within past 24 hours

99.9% uptime
allows you to focus on your business goals

32% better
than the mobile residential proxy market average
Buy mobile Los Angeles proxies & unblock any website
Anonymous and clean proxies with automated setup
Get an anonymous IP easily via the Los Angeles proxy server Litport! All the necessary settings will be sent to your email with instructions in a minute after payment. You can quickly configure it manually, but our team is always ready to help you. So you will get clean and anonymous proxies, which will look from the outside as if you are accessing the Internet with an IP in LA.
LA mobile proxies with unlimited number of IPs
Our Los Angeles proxy server list has lots of choices. Depending on the selected tariff, rotating IP addresses will change at intervals from a few minutes to several hours. This is a reliable connection method that will make you completely anonymous online. If none of our standard rates are suitable for you, we will come up with an individual solution with a customized proxy list.
Other big cities in United States
Work with any software and any website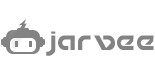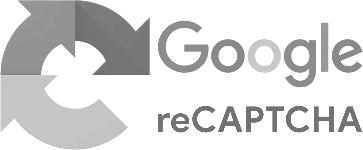 We guarantee work with any software that support HTTP proxies. In case of any issues our support will always help you to set it up.
Biggest ASNs in United States
AS26496
GoDaddy.com, LLC
935,168 IPs
AS40676
Psychz Networks
832,256 IPs
AS36375
University of Michigan
793,600 IPs
AS3354
University of Texas System
786,944 IPs
AS14340
Salesforce.com, Inc.
766,976 IPs
AS11404
Wave Broadband
714,496 IPs
AS6181
Cincinnati Bell Telephone Company LLC
702,976 IPs
AS6453
TATA COMMUNICATIONS (AMERICA) INC
677,888 IPs
AS2687
AT&T Global Network Services, LLC
668,672 IPs
AS7046
MCI Communications Services, Inc. d/b/a Verizon Business
656,896 IPs
AS2897
Georgia Technology Authority
590,080 IPs
AS33491
Comcast Cable Communications, LLC
558,080 IPs
AS7011
Frontier Communications of America, Inc.
545,536 IPs
AS19994
Rackspace Hosting
533,504 IPs
AS3598
Microsoft Corporation
526,336 IPs
AS13325
State of Michigan, DMB-CNOC
524,544 IPs
AS17306
JAB Wireless, INC.
520,192 IPs
AS2386
AT&T Data Communications Services
491,520 IPs
AS367
DoD Network Information Center
462,592 IPs
AS33651
Comcast Cable Communications, LLC
454,656 IPs
AS35908
Krypt Technologies
435,200 IPs
AS18747
IFX Corporation
433,408 IPs
AS10753
Level 3 Parent, LLC
426,240 IPs
AS4544
ConXioN Corporation
421,120 IPs
AS647
DoD Network Information Center
419,328 IPs
AS5056
Aureon Network Services
414,464 IPs
AS1503
Headquarters, USAISC
410,112 IPs
AS17054
CONTINENTAL BROADBAND PENNSYLVANIA, INC.
385,792 IPs
AS1767
Indiana Higher Education Telecommunication System
376,832 IPs
Is it the best proxy provider?
Litport is designed and managed to provide you highest data quality and guaranteed anonymity.

100% ethical and legal
No virus-infected computers, hacked phones and IoT. Our services are based on official contracts with mobile carriers around the world.

Proxy pool growth
We constantly work on expanding our proxy pool to give you the best possible geo coverage with fast speed and low latency.

Fast IP rotation
On most of our plans and proxies your IP will rotate instantly. In some cases it may take up to 20-30 seconds.
Wanna try best proxy solution? It is fast and easy.