Mobile proxy servers in Honolulu, Hawaii
There are 584k Internet users in Honolulu. Become one of them with our top quality proxy servers.
Leverage our sophisticated technology to get as many residential IPs as possible. No CAPTCHAs, blocks and verifications.
We use only real sim-card and enterprise grade hardware to get top 4G/LTE speeds. Change IP via API on demand.

909,330 unique IPs
were used by our clients within past 24 hours

99.9% uptime
allows you to focus on your business goals

5,200
happy customers from all over the world
Other big cities in United States
Work with any software and any website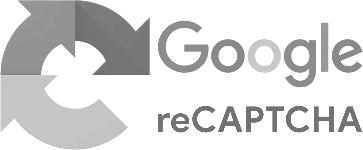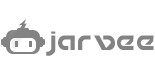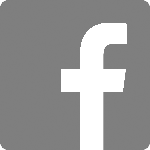 We guarantee work with any software that support HTTP proxies. In case of any issues our support will always help you to set it up.
Biggest ASNs in United States
AS1906
Northrop Grumman
998,400 IPs
AS297
National Aeronautics and Space Administration
932,608 IPs
AS386
Air Force Systems Networking
838,144 IPs
AS40676
Psychz Networks
832,256 IPs
AS8103
Florida Department of Management Services - Division of Telecommunications
812,544 IPs
AS33588
Charter Communications
803,328 IPs
AS33070
Rackspace Hosting
791,808 IPs
AS2572
University of Missouri - dba the Missouri Research and Education Network (MOREnet)
787,968 IPs
AS2687
AT&T Global Network Services, LLC
668,672 IPs
AS3128
University of Wisconsin System
655,360 IPs
AS4193
State of Washington
652,544 IPs
AS10430
Washington State K-20 Telecommunications Network
647,936 IPs
AS13649
Flexential Colorado Corp.
633,088 IPs
AS395954
Leaseweb USA, Inc.
630,784 IPs
AS7015
Comcast Cable Communications, LLC
606,464 IPs
AS2897
Georgia Technology Authority
590,080 IPs
AS33491
Comcast Cable Communications, LLC
558,080 IPs
AS3598
Microsoft Corporation
526,336 IPs
AS33651
Comcast Cable Communications, LLC
454,656 IPs
AS4544
ConXioN Corporation
421,120 IPs
AS5056
Aureon Network Services
414,464 IPs
AS10782
Hewlett-Packard Company
411,648 IPs
AS1503
Headquarters, USAISC
410,112 IPs
AS2711
Spirit Communications
405,248 IPs
AS361
DoD Network Information Center
393,216 IPs
AS1998
State of Minnesota
361,984 IPs
Why litport?
Litport is designed and managed to provide you highest data quality and guaranteed anonymity.

Fast IP rotation
On most of our plans and proxies your IP will rotate instantly. In some cases it may take up to 20-30 seconds.

Scalable solutions
We serve companies at any sizes. From small startups to test an idea to enterprises to serve millions of requests.

Sticky IP address
Sticky session is important for testing and many other purposes, we know it. Our rotation settings provide maximum flexibility to get new IP only when you need it.
Wanna try best proxy solution? It is fast and easy.