Mobile proxy servers in New Orleans, Louisiana
There are 720k Internet users in New Orleans. Become one of them with our top quality proxy servers.
Leverage our sophisticated technology to get as many residential IPs as possible. Fast IP rotation.
We use only real sim-card and enterprise grade hardware to get top 4G/LTE speeds. No CAPTCHAs, blocks and verifications.

798 GB
of data processed within past 24 hours

32% better
than the mobile residential proxy market average

459,341 unique IPs
were used by our clients within past 24 hours
Other big cities in United States
Work with any software and any website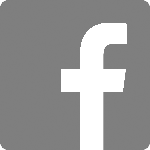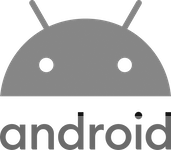 We guarantee work with any software that support HTTP proxies. In case of any issues our support will always help you to set it up.
Biggest ASNs in United States
AS297
National Aeronautics and Space Administration
932,608 IPs
AS40676
Psychz Networks
832,256 IPs
AS243
Harris Government Systems Sector
818,432 IPs
AS8103
Florida Department of Management Services - Division of Telecommunications
812,544 IPs
AS33588
Charter Communications
803,328 IPs
AS36375
University of Michigan
793,600 IPs
AS46887
Lightower Fiber Networks I, LLC
788,736 IPs
AS2572
University of Missouri - dba the Missouri Research and Education Network (MOREnet)
787,968 IPs
AS2379
CenturyLink Communications, LLC
779,264 IPs
AS14340
Salesforce.com, Inc.
766,976 IPs
AS2687
AT&T Global Network Services, LLC
668,672 IPs
AS87
Indiana University
655,616 IPs
AS3128
University of Wisconsin System
655,360 IPs
AS14265
TPx Communications
638,464 IPs
AS11776
Atlantic Broadband Finance, LLC
566,016 IPs
AS8100
QuadraNet Enterprises LLC
507,392 IPs
AS6939
Hurricane Electric LLC
505,856 IPs
AS367
DoD Network Information Center
462,592 IPs
AS8
Rice University
461,824 IPs
AS1541
Headquarters, USAISC
449,792 IPs
AS35908
Krypt Technologies
435,200 IPs
AS8001
Net Access Corporation
432,640 IPs
AS797
AT&T Services, Inc.
412,672 IPs
AS1503
Headquarters, USAISC
410,112 IPs
AS2711
Spirit Communications
405,248 IPs
AS6122
Iowa Communications Network
386,560 IPs
AS7381
SunGard Availability Services LP
377,600 IPs
AS1998
State of Minnesota
361,984 IPs
Is it the best proxy provider?
Litport provide private solutions since 2008, and offer public services since 2019. We are here to change the game.

Sticky IP address
Sticky session is important for testing and many other purposes, we know it. Our rotation settings provide maximum flexibility to get new IP only when you need it.

HTTP Protocol
Our proxies can work with any software that support HTTP proxies. Need SOCKS5? No worries, just contact us.

Authentication by user/pass or by IP
Easily authenticate using username and password, or whitelist your IP as an alternative.
Wanna try best proxy solution? It is fast and easy.