Mobile proxy servers in Tucson, Arizona
There are 608k Internet users in Tucson. Become one of them with our top quality proxy servers.
Leverage our sophisticated technology to get as many residential IPs as possible. Satisfaction guarantee, 100% moneyback.
We use only real sim-card and enterprise grade hardware to get top 4G/LTE speeds. No contracts, no commitments.

45% faster
than the mobile residential proxy market average

99.9% uptime
allows you to focus on your business goals

606 GB
of data processed within past 24 hours
Other big cities in United States
Work with any software and any website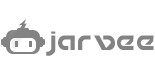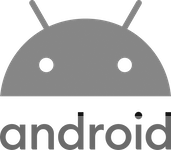 We guarantee work with any software that support HTTP proxies. In case of any issues our support will always help you to set it up.
Biggest ASNs in United States
AS297
National Aeronautics and Space Administration
932,608 IPs
AS6621
Hughes Network Systems
837,120 IPs
AS8103
Florida Department of Management Services - Division of Telecommunications
812,544 IPs
AS3354
University of Texas System
786,944 IPs
AS14340
Salesforce.com, Inc.
766,976 IPs
AS703
MCI Communications Services, Inc. d/b/a Verizon Business
718,592 IPs
AS1540
Headquarters, USAISC
711,936 IPs
AS6181
Cincinnati Bell Telephone Company LLC
702,976 IPs
AS31822
City University of New York
676,096 IPs
AS2687
AT&T Global Network Services, LLC
668,672 IPs
AS3737
PenTeleData Inc.
661,504 IPs
AS10430
Washington State K-20 Telecommunications Network
647,936 IPs
AS7015
Comcast Cable Communications, LLC
606,464 IPs
AS7065
Sonoma Interconnect
574,464 IPs
AS33491
Comcast Cable Communications, LLC
558,080 IPs
AS7011
Frontier Communications of America, Inc.
545,536 IPs
AS19994
Rackspace Hosting
533,504 IPs
AS8100
QuadraNet Enterprises LLC
507,392 IPs
AS2386
AT&T Data Communications Services
491,520 IPs
AS1541
Headquarters, USAISC
449,792 IPs
AS10753
Level 3 Parent, LLC
426,240 IPs
AS797
AT&T Services, Inc.
412,672 IPs
AS8070
Microsoft Corporation
411,648 IPs
AS6559
State of NC - State Telecommunications Services
410,368 IPs
AS361
DoD Network Information Center
393,216 IPs
Is it the best proxy provider?
Litport provide private solutions since 2008, and offer public services since 2019. We are here to change the game.

Proxy pool growth
We constantly work on expanding our proxy pool to give you the best possible geo coverage with fast speed and low latency.

Flexible pricing policy
In most of our locations we provide flexible packages that allow you to get best price and features ratio.

Fast IP rotation
On most of our plans and proxies your IP will rotate instantly. In some cases it may take up to 20-30 seconds.
Wanna try best proxy solution? It is fast and easy.