Mobile proxy servers in Sarasota, Florida
There are 494k Internet users in Sarasota. Become one of them with our top quality proxy servers.
Leverage our sophisticated technology to get as many residential IPs as possible. Satisfaction guarantee, 100% moneyback.
We use only real sim-card and enterprise grade hardware to get top 4G/LTE speeds. Real engineers in support team.

45% faster
than the mobile residential proxy market average

99.9% uptime
allows you to focus on your business goals

5,400
happy customers from all over the world
Other big cities in United States
Work with any software and any website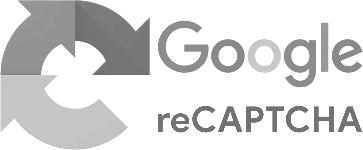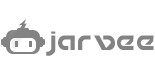 We guarantee work with any software that support HTTP proxies. In case of any issues our support will always help you to set it up.
Biggest ASNs in United States
AS6621
Hughes Network Systems
837,120 IPs
AS40676
Psychz Networks
832,256 IPs
AS33588
Charter Communications
803,328 IPs
AS36375
University of Michigan
793,600 IPs
AS46887
Lightower Fiber Networks I, LLC
788,736 IPs
AS2572
University of Missouri - dba the Missouri Research and Education Network (MOREnet)
787,968 IPs
AS3354
University of Texas System
786,944 IPs
AS6325
Illinois Century Network
760,064 IPs
AS6453
TATA COMMUNICATIONS (AMERICA) INC
677,888 IPs
AS31822
City University of New York
676,096 IPs
AS72
Schlumberger Limited
667,392 IPs
AS3737
PenTeleData Inc.
661,504 IPs
AS87
Indiana University
655,616 IPs
AS11232
Midcontinent Communications
653,824 IPs
AS10430
Washington State K-20 Telecommunications Network
647,936 IPs
AS17184
CBEYOND COMMUNICATIONS, LLC
594,176 IPs
AS7065
Sonoma Interconnect
574,464 IPs
AS3598
Microsoft Corporation
526,336 IPs
AS13325
State of Michigan, DMB-CNOC
524,544 IPs
AS6939
Hurricane Electric LLC
505,856 IPs
AS367
DoD Network Information Center
462,592 IPs
AS8
Rice University
461,824 IPs
AS18747
IFX Corporation
433,408 IPs
AS17
Purdue University
426,240 IPs
AS10782
Hewlett-Packard Company
411,648 IPs
AS6559
State of NC - State Telecommunications Services
410,368 IPs
AS17055
University of Utah
398,592 IPs
AS11022
Alabanza, Inc.
377,856 IPs
AS1767
Indiana Higher Education Telecommunication System
376,832 IPs
AS1998
State of Minnesota
361,984 IPs
How litport is different?
Litport provide private solutions since 2008, and offer public services since 2019. We are here to change the game.

1 day plans
We have plans for just one day. Get it for quick use and testing purposes.

Solid foundation
Proxy servers are the foundation to many business processes. We provide the top quality, so you can build safely and fast to succeed in your goals.

Servers distribution
Our servers are located in different countries to provide you minimum ping to your proxy and get you maximum 4G/LTE speed.

Custom software
Our website and infrastructure are managed by completely custom software made from the scratch. Designed and engineered by top notch professionals around the world specifically for litport and you.

IP rotation
Change IP address every X minutes for maximum anonymity and geographic coverage.

Scalable solutions
We serve companies at any sizes. From small startups to test an idea to enterprises to serve millions of requests.