Mobile proxy servers in Sarasota, Florida
There are 494k Internet users in Sarasota. Become one of them with our top quality proxy servers.
Leverage our sophisticated technology to get as many residential IPs as possible. No CAPTCHAs, blocks and verifications.
We use only real sim-card and enterprise grade hardware to get top 4G/LTE speeds. Only legal devices.

5,100
happy customers from all over the world

45% faster
than the mobile residential proxy market average

88,101 unique IPs
were used by our clients within past 24 hours
Other big cities in United States
Work with any software and any website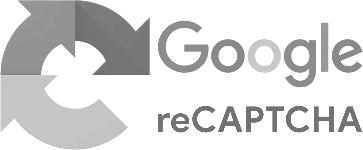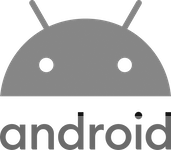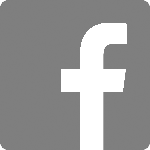 We guarantee work with any software that support HTTP proxies. In case of any issues our support will always help you to set it up.
Biggest ASNs in United States
AS26496
GoDaddy.com, LLC
935,168 IPs
AS243
Harris Government Systems Sector
818,432 IPs
AS2572
University of Missouri - dba the Missouri Research and Education Network (MOREnet)
787,968 IPs
AS7430
Hewlett-Packard Company
743,168 IPs
AS11404
Wave Broadband
714,496 IPs
AS31822
City University of New York
676,096 IPs
AS72
Schlumberger Limited
667,392 IPs
AS7726
FedEx Internet Technologies Corporation
657,920 IPs
AS7046
MCI Communications Services, Inc. d/b/a Verizon Business
656,896 IPs
AS3128
University of Wisconsin System
655,360 IPs
AS10430
Washington State K-20 Telecommunications Network
647,936 IPs
AS14265
TPx Communications
638,464 IPs
AS395954
Leaseweb USA, Inc.
630,784 IPs
AS7065
Sonoma Interconnect
574,464 IPs
AS3598
Microsoft Corporation
526,336 IPs
AS17306
JAB Wireless, INC.
520,192 IPs
AS8100
QuadraNet Enterprises LLC
507,392 IPs
AS2386
AT&T Data Communications Services
491,520 IPs
AS8
Rice University
461,824 IPs
AS3999
The Pennsylvania State University
443,648 IPs
AS10753
Level 3 Parent, LLC
426,240 IPs
AS647
DoD Network Information Center
419,328 IPs
AS10782
Hewlett-Packard Company
411,648 IPs
AS3136
State of WI Dept. of Administration
393,984 IPs
AS2688
AT&T Global Network Services, LLC
392,192 IPs
AS7381
SunGard Availability Services LP
377,600 IPs
AS1767
Indiana Higher Education Telecommunication System
376,832 IPs
Why litport?
Litport provide private solutions since 2008, and offer public services since 2019. We are here to change the game.

Scalable solutions
We serve companies at any sizes. From small startups to test an idea to enterprises to serve millions of requests.

Unmetered Bandwidth
There are no limitations on data transfer. Focus on your business, don't worry about traffic.

Backconnect Proxies
Our residential backconnect proxies manage IP rotation, you don't need to change any settings. Get new IP address every X minutes, or change it manually via API.
Wanna try best proxy solution? It is fast and easy.