Mobile proxy servers in Phoenix, Arizona
There are 3m Internet users in Phoenix. Become one of them with our top quality proxy servers.
Leverage our sophisticated technology to get as many residential IPs as possible. No CAPTCHAs, blocks and verifications.
We use only real sim-card and enterprise grade hardware to get top 4G/LTE speeds. Only legal devices.

752 GB
of data processed within past 24 hours

99.9% uptime
allows you to focus on your business goals

141,659 unique IPs
were used by our clients within past 24 hours
Other big cities in United States
Work with any software and any website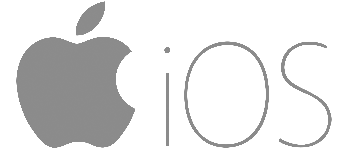 We guarantee work with any software that support HTTP proxies. In case of any issues our support will always help you to set it up.
Biggest ASNs in United States
AS1906
Northrop Grumman
998,400 IPs
AS6621
Hughes Network Systems
837,120 IPs
AS243
Harris Government Systems Sector
818,432 IPs
AS2379
CenturyLink Communications, LLC
779,264 IPs
AS31822
City University of New York
676,096 IPs
AS2687
AT&T Global Network Services, LLC
668,672 IPs
AS7726
FedEx Internet Technologies Corporation
657,920 IPs
AS7046
MCI Communications Services, Inc. d/b/a Verizon Business
656,896 IPs
AS3128
University of Wisconsin System
655,360 IPs
AS10430
Washington State K-20 Telecommunications Network
647,936 IPs
AS14265
TPx Communications
638,464 IPs
AS13649
Flexential Colorado Corp.
633,088 IPs
AS33651
Comcast Cable Communications, LLC
454,656 IPs
AS1541
Headquarters, USAISC
449,792 IPs
AS18747
IFX Corporation
433,408 IPs
AS8001
Net Access Corporation
432,640 IPs
AS10753
Level 3 Parent, LLC
426,240 IPs
AS17
Purdue University
426,240 IPs
AS797
AT&T Services, Inc.
412,672 IPs
AS10782
Hewlett-Packard Company
411,648 IPs
AS6559
State of NC - State Telecommunications Services
410,368 IPs
AS1503
Headquarters, USAISC
410,112 IPs
AS2688
AT&T Global Network Services, LLC
392,192 IPs
AS6122
Iowa Communications Network
386,560 IPs
AS1767
Indiana Higher Education Telecommunication System
376,832 IPs
Why litport?
Litport provide private solutions since 2008, and offer public services since 2019. We are here to change the game.

Scalable solutions
We serve companies at any sizes. From small startups to test an idea to enterprises to serve millions of requests.

Satisfaction guarantee
Order any package, give it a test. If it doesn't work for you, we will make 100% refund.
See our ToS for details.

Servers distribution
Our servers are located in different countries to provide you minimum ping to your proxy and get you maximum 4G/LTE speed.
Wanna try best proxy solution? It is fast and easy.