Mobile proxy servers in San Francisco, California
There are 3m Internet users in San Francisco. Become one of them with our top quality proxy servers.
Leverage our sophisticated technology to get as many residential IPs as possible. No CAPTCHAs, blocks and verifications.
We use only real sim-card and enterprise grade hardware to get top 4G/LTE speeds. Satisfaction guarantee, 100% moneyback.

5,200
happy customers from all over the world

32% better
than the mobile residential proxy market average

767 GB
of data processed within past 24 hours
Buy San Francisco mobile proxies with sticky IP addresses
Fast anonymous San Francisco proxy network
Do you want to be anonymous on the web and make your IP look like an American one? Try San Francisco proxy server Litport! We will provide you with a list of reliable, high-quality proxies that will ensure your online security. There is a variety of tariffs for a day, week, or month, with a private or shared connection. We can also provide you with a customized solution if none of the standard ones will suit you.
Get high-quality mobile proxy service
After 60 seconds of payment, you can already use our San Francisco proxy. The configuration algorithm will be sent to your email, there are just a few easy steps. Our customer support department is in touch and ready to help you with the setup, if necessary. If you do not like the service, we are ready to refund your money in full.
Other big cities in United States
Work with any software and any website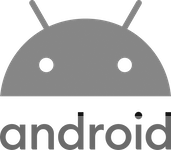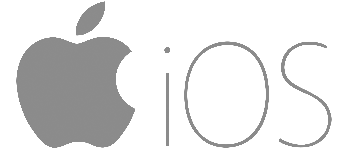 We guarantee work with any software that support HTTP proxies. In case of any issues our support will always help you to set it up.
Biggest ASNs in United States
AS243
Harris Government Systems Sector
818,432 IPs
AS33588
Charter Communications
803,328 IPs
AS2379
CenturyLink Communications, LLC
779,264 IPs
AS7430
Hewlett-Packard Company
743,168 IPs
AS703
MCI Communications Services, Inc. d/b/a Verizon Business
718,592 IPs
AS11404
Wave Broadband
714,496 IPs
AS6181
Cincinnati Bell Telephone Company LLC
702,976 IPs
AS6453
TATA COMMUNICATIONS (AMERICA) INC
677,888 IPs
AS72
Schlumberger Limited
667,392 IPs
AS7046
MCI Communications Services, Inc. d/b/a Verizon Business
656,896 IPs
AS87
Indiana University
655,616 IPs
AS395954
Leaseweb USA, Inc.
630,784 IPs
AS14977
State of Wyoming Department A&I
595,200 IPs
AS62904
Eonix Corporation
551,168 IPs
AS19994
Rackspace Hosting
533,504 IPs
AS3598
Microsoft Corporation
526,336 IPs
AS2386
AT&T Data Communications Services
491,520 IPs
AS33651
Comcast Cable Communications, LLC
454,656 IPs
AS3999
The Pennsylvania State University
443,648 IPs
AS17
Purdue University
426,240 IPs
AS797
AT&T Services, Inc.
412,672 IPs
AS6559
State of NC - State Telecommunications Services
410,368 IPs
AS1503
Headquarters, USAISC
410,112 IPs
AS1452
Headquarters, USAISC
396,288 IPs
AS2688
AT&T Global Network Services, LLC
392,192 IPs
AS7381
SunGard Availability Services LP
377,600 IPs
AS1767
Indiana Higher Education Telecommunication System
376,832 IPs
Is it the best proxy provider?
Litport provide private solutions since 2008, and offer public services since 2019. We are here to change the game.

No blocks, no CAPTCHAs
Run your accounts and requests smoothly and forget about blocks, EV/PVs and CAPTCHAs.

IP rotation
Change IP address every X minutes for maximum anonymity and geographic coverage.

Only legal devices
Our network consists of only legal endpoints which is 100% under our control. We don't use any botnets, malware, or infected IoT devices.
Wanna try best proxy solution? It is fast and easy.