Mobile proxy servers in Bronx, New York
There are 1m Internet users in Bronx. Become one of them with our top quality proxy servers.
Leverage our sophisticated technology to get as many residential IPs as possible. Real engineers in support team.
We use only real sim-card and enterprise grade hardware to get top 4G/LTE speeds. Fast IP rotation.

367,180 unique IPs
were used by our clients within past 24 hours

45% faster
than the mobile residential proxy market average

5,300
happy customers from all over the world
Other big cities in United States
Work with any software and any website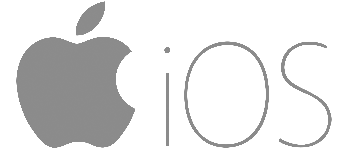 We guarantee work with any software that support HTTP proxies. In case of any issues our support will always help you to set it up.
Biggest ASNs in United States
AS1906
Northrop Grumman
998,400 IPs
AS8103
Florida Department of Management Services - Division of Telecommunications
812,544 IPs
AS33588
Charter Communications
803,328 IPs
AS33070
Rackspace Hosting
791,808 IPs
AS72
Schlumberger Limited
667,392 IPs
AS3737
PenTeleData Inc.
661,504 IPs
AS7046
MCI Communications Services, Inc. d/b/a Verizon Business
656,896 IPs
AS87
Indiana University
655,616 IPs
AS4193
State of Washington
652,544 IPs
AS17184
CBEYOND COMMUNICATIONS, LLC
594,176 IPs
AS2897
Georgia Technology Authority
590,080 IPs
AS7065
Sonoma Interconnect
574,464 IPs
AS11776
Atlantic Broadband Finance, LLC
566,016 IPs
AS33491
Comcast Cable Communications, LLC
558,080 IPs
AS17306
JAB Wireless, INC.
520,192 IPs
AS367
DoD Network Information Center
462,592 IPs
AS33651
Comcast Cable Communications, LLC
454,656 IPs
AS18747
IFX Corporation
433,408 IPs
AS17
Purdue University
426,240 IPs
AS647
DoD Network Information Center
419,328 IPs
AS1503
Headquarters, USAISC
410,112 IPs
AS17054
CONTINENTAL BROADBAND PENNSYLVANIA, INC.
385,792 IPs
AS1767
Indiana Higher Education Telecommunication System
376,832 IPs
AS1998
State of Minnesota
361,984 IPs
Why litport?
Litport provide private solutions since 2008, and offer public services since 2019. We are here to change the game.

Scalable solutions
We serve companies at any sizes. From small startups to test an idea to enterprises to serve millions of requests.

Servers distribution
Our servers are located in different countries to provide you minimum ping to your proxy and get you maximum 4G/LTE speed.

Shared or private
Our plans will satisfy any needs. Private devices, shared devices and shared pools. Save money and get the best performance.
Wanna try best proxy solution? It is fast and easy.