Mobile proxy servers in Tampa, Florida
There are 2m Internet users in Tampa. Become one of them with our top quality proxy servers.
Leverage our sophisticated technology to get as many residential IPs as possible. Only legal devices.
We use only real sim-card and enterprise grade hardware to get top 4G/LTE speeds. No CAPTCHAs, blocks and verifications.

154,458 unique IPs
were used by our clients within past 24 hours

99.9% uptime
allows you to focus on your business goals

45% faster
than the mobile residential proxy market average
Other big cities in United States
Work with any software and any website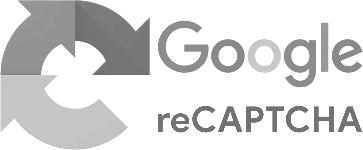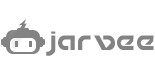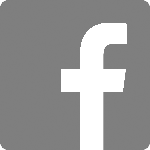 We guarantee work with any software that support HTTP proxies. In case of any issues our support will always help you to set it up.
Biggest ASNs in United States
AS40676
Psychz Networks
832,256 IPs
AS243
Harris Government Systems Sector
818,432 IPs
AS8103
Florida Department of Management Services - Division of Telecommunications
812,544 IPs
AS36375
University of Michigan
793,600 IPs
AS33070
Rackspace Hosting
791,808 IPs
AS2572
University of Missouri - dba the Missouri Research and Education Network (MOREnet)
787,968 IPs
AS3354
University of Texas System
786,944 IPs
AS1540
Headquarters, USAISC
711,936 IPs
AS6453
TATA COMMUNICATIONS (AMERICA) INC
677,888 IPs
AS31822
City University of New York
676,096 IPs
AS3737
PenTeleData Inc.
661,504 IPs
AS7726
FedEx Internet Technologies Corporation
657,920 IPs
AS10430
Washington State K-20 Telecommunications Network
647,936 IPs
AS395954
Leaseweb USA, Inc.
630,784 IPs
AS35908
Krypt Technologies
435,200 IPs
AS18747
IFX Corporation
433,408 IPs
AS8001
Net Access Corporation
432,640 IPs
AS10753
Level 3 Parent, LLC
426,240 IPs
AS647
DoD Network Information Center
419,328 IPs
AS10782
Hewlett-Packard Company
411,648 IPs
AS6559
State of NC - State Telecommunications Services
410,368 IPs
AS2711
Spirit Communications
405,248 IPs
AS6122
Iowa Communications Network
386,560 IPs
AS17054
CONTINENTAL BROADBAND PENNSYLVANIA, INC.
385,792 IPs
AS11022
Alabanza, Inc.
377,856 IPs
AS7381
SunGard Availability Services LP
377,600 IPs
How litport is different?
Litport is designed and managed to provide you highest data quality and guaranteed anonymity.

Only legal devices
Our network consists of only legal endpoints which is 100% under our control. We don't use any botnets, malware, or infected IoT devices.

Solid foundation
Proxy servers are the foundation to many business processes. We provide the top quality, so you can build safely and fast to succeed in your goals.

Real support
We don't use robots to reply on your messages. Your question will be solved by top quality engineers of our support team. We also offer support via Skype, Telegram and email.
Wanna try best proxy solution? It is fast and easy.